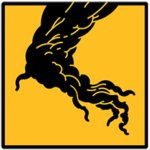 Webseite Walking Tree Games GmbH
We are looking for a Unity Developer (f/m/d) to join the team for our upcoming PC strategy game THE TRIBE MUST SURVIVE. You will plan and develop new features in Unity using C# and state-of-the-art tech and work on the in-game visuals/visual effects.
You will be part of a small, cross-functional team, working closely with developers, artists, content designers and the game director to implement everything needed for the players to have a visually outstanding and lively experience.
What you will do
Plan and develop new featuresPlan the feature with the team

Implement game logic in C#
Create interfaces for game designers to balance the feature
Create visual representations and integrate art
Build the UI using UI Toolkit
Add visual effects
Playtest the feature

Bring the in-game visuals to the next level
Add visual effects to make key moments stand out and underline gameplay mechanics
Proactively take initiative to identify and solve issues
What you should offer
Passion for Unity
Experience in software development in C#
Openness towards dependency injection, unit testing and reactive programming
Interest in strategy and/or survival games
Willingness to find creative solutions and to learn and improve all the time
A positive attitude towards team-work and getting things done together
In addition, we are proud to treat our game as proper software and therefore have a strong focus on code quality ensured among other measures by decoupled components through reactive programming, automated unit tests and a rock-solid architecture. This helps us tremendously to give players a bug-free and fun experience.
If you don't check all of the boxes, but still think you have what it takes, don't hesitate to apply!