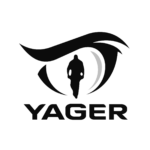 Webseite YAGER Development
#TEAMYAGER 
YAGER makes computer games and is based in Berlin, Germany. Founded in 1999 by 5 enthusiastic gamers, we combine long-term experience with a resilient and innovative spirit.
We are passionate about creating online action games with rich worlds, focused on social emergent gameplay. Our mission is to give players unique moments they can't wait to tell their friends about.
ABOUT THE ROLE
We are currently seeking a talented and passionate IT-Admin (f/m/d) to support our In-house team. You will join a motivated and experienced team that has a lot to offer and encourages you to grow with us together!
The ideal candidate is an admin who has extensive experience working on Windows OS environments (Desktop and Server) and an excellent understanding of computer hardware in general (Intel x86 architecture).
YOUR MISSION
Handle day-to-day internal help desk requests (1st level support)
Install, configure and troubleshoot / diagnose workplace environments (hard- and software)
Configure and maintain corporate hardware such as phones, printers and networking equipment, etc.
Keep inventory of hardware, software and other IT equipment
Maintain and update documentation, help research and recommend new technologies, equipment and services to test and deploy
Working in a small IT department and directly with the IT Director
YOUR SKILL TREE
2+ years relevant experience in a similar role
Excellent understanding of computer hardware in general (Intel x86 architecture)
Good knowledge of computer network infrastructures – TCP/IP, DNS, DHCP, routing, firewall in general
Very good knowledge of Windows OS environments (Desktop and Server) and applications (Office, etc.) in particular
Basic knowledge of database technologies, web services and virtualization techniques
Ability to work as part of a team and practice a solution-oriented and responsible work approach
Ability to work under pressure of frequent and tight deadlines
Ability to quickly get to grips with new issues
Good communication skills, with a pro-active attitude and ability to solve problems that arise, as they arise
Very good spoken and written skills in German and English
Desirable Skills
Experience/Knowledge in database technologies (MS SQL, MySQL, Elastic), web services (IIS, Tomcat, Apache, Java, HTML), virtualization techniques (Hyper-V or VMware), backup technologies (bare metal / virtual machines), scripting languages (PowerShell, etc.)
Working experience with version control systems (Perforce, GIT, CVS, etc.)
Working experience in UNIX/ LINUX environments
Passionate about videogames
READY FOR THE QUEST?
We support you all the way
Get settled. We offer relocation packages and budgets, provide temporary accommodation, administrative support and more.
We care about your work-life-balance with competitive vacation days and core working hours
Green travel at a discount. We offer a Company Ticket for the public transportation system in Berlin (BVG)
We´re dog friendly! Bring your best buddy to the office and make new friends.
We are passionate about growth
Join a diverse & creative team! Over 28 nationalities come together to create thrilling gaming experiences.
We´re dedicated to see you grow. Receive feedback, internal trainings, workshops and Lunch & Learns and more!
We care about your well-being
(Mental) health matters. We work with various partners to provide you and your loved ones with support for mental & physical health, coaching and counselling and more!
Stay fit! We offer a gym membership for FitX gyms around Berlin. The best thing about it? There´s one just a ten-minute walk from the office!
Yum! Our equipped kitchen is stocked with beverages and fresh fruits and we hold regular team events
OUR COMMITMENT TO DIVERSITY
At YAGER we believe that the best gameplay stories are those shaped by other players. We know together is better and we celebrate the uniqueness and strength found in diversity. We know that an aligned and diverse team will outperform the sum of its parts.
We are committed to creating a safe working environment where a diverse mix of talented people come together to make great games for everyone and to increase diversity and inclusion in the game development industry.
Every hero has a backstory, and we welcome you to share yours with us, and become part of an inclusive team working on creating exhilarating and engaging socially emergent action games.
IS THIS ROLE REMOTE, HYBRID OR BERLIN BASED?
Full-time and On-site
Start: as soon as possible