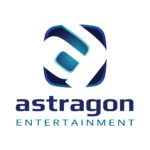 Webseite astragon Entertainment GmbH
astragon Entertainment GmbH is a wholly-owned subsidiary of Team17 Group PLC, and a leading German games developer, publisher and distributor of sophisticated 'working' simulation games, focusing on non-violent cooperative gameplay with very detailed, technical, and realistic environments. astragon's internationally well-known IPs include Construction Simulator, Bus Simulator, Police Simulator: Patrol Officers and Firefighting Simulator. The distribution of high-quality licensed and distribution products such as Farming Simulator and SnowRunner complete its attractive product range. astragon games are available world-wide on many different platforms such as consoles, smartphones, tablets, and PC.  
We are looking for an Intern Visual Artist (Video) to support our team in Düsseldorf/Germany starting in March/April 2023.  
Key Responsibilities: 
Capturing In-Game & In-Engine material from PC, Console and Mobile Games for social media, streaming services & international media coverage

 

Creating concepts and storyboards in collaboration with marketing and product management department

 

Animation and creation of thumbnails, intros, video-cards and end-cards for trailers

 

Close collaboration with developers, marketing and product management department.

 
Core Competencies: 
Fluent workflow in Adobe Creative Suite (Premiere Pro, After Effects, Audition, Photoshop) 

 

Knowledge in editing and VFX

 

Knowledge in Cinematography

 

Bonus skills: 2D/3D Animation & Typography

 

Technical understanding of game engines (Unreal and Unity) and experience with capturing in-game content

 

Experience with standard project management tools (e.g., JIRA, Confluence, MS Office)

 

Strong written and verbal communication skills in English and German

 

A goal-oriented, efficient work approach, and a high degree of initiative and reliability

 

Willingness to pro-actively pursue important topics and assume ownership as a great team player

 
We offer: 
Six Months full-time internship for students

 

The option of hybrid Home-Office Working

 

An inspiring working environment within a driven, young team as well as dynamic career opportunities

 

City center location with a great public transport link as well as the option of free parking

 

Free soft-drinks, coffee and tea and fresh fruits

 
Does this sound like you? If your answer is yes, we'd love to hear from you! Get in touch and send your CV, portfolio and cover letter to job-applications@astragon.de 
For more information please see: www.astragon.de