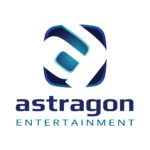 Webseite astragon Entertainment GmbH
astragon Entertainment GmbH is a wholly owned subsidiary of Team17 Group PLC, and a leading German games developer, publisher and distributor of sophisticated 'working' simulation games, focusing on non-violent cooperative gameplay with very detailed, technical, and realistic environments. astragon's internationally well-known IPs include Construction Simulator, Bus Simulator, Police Simulator: Patrol Officers and Firefighting Simulator. The distribution of high-quality licensed and distribution products such as Farming Simulator and SnowRunner complete its attractive product range. astragon games are available worldwide on many different platforms such as consoles, smartphones, tablets, and PC.
We are looking for a IT Engineer (f/m/d) who'll join our IT team in the company to support the different departments requirements and help develop the companies IT infrastructure.
Key Responsibilities
Manage the day to day of our Azure Active Directory Domain
Deploy and maintain end user devices
Maintain and improve IT security in line with industry best practices
Perform daily hands-on and remote troubleshooting and repair
Lead deployment of software releases, system upgrades and patches on both end user and infrastructure devices
Organize and manage an IT inventory
Manage IT procurement & handle software licensing for users
Onboard and offboard users including their accounts and hardware
Manage internal wired and wireless network, VPN and firewalls
Act as liaison with parent company to ensure alignment with company policy
Evaluate proactively new software/tools/solutions to further improve the company's IT structure
Core Competencies
Azure Active Directory and Microsoft 365 Maintenance and Administration experience (min 2-4 years)
Ability to diagnose and rectify a wide range of complex computer hardware and
software problems
Familiarity with SaaS administrator for the likes of Atlassian (Confluence & Jira) and Adobe
Excellent communication skills
Ability to provide advanced technical assistance and comprehensive problem resolution to end users
Experience with Remote monitoring and management software such as Datto
Either Microsoft AZ900 or MS900, and SC900 certified
What we can offer:
A hybrid work environment
An inspiring working environment within a driven, young team as well as dynamic career opportunities
Great benefits like bonus entitlement, employer-funded pension, and flexible working hours
City center location with a great public transport link as well as the option of free parking
Free soft-drinks, coffee, tea and fresh fruit
Legendary team events
Does this sound like you? If your answer is yes, we'd love to hear from you! Get in touch and send your CV and cover letter to job-applications@astragon.de