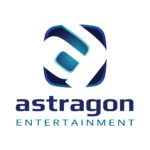 Webseite astragon Entertainment GmbH
astragon Entertainment is a wholly owned subsidiary of Team17 Group PLC, and a leading German games developer, publisher and distributor of sophisticated 'working' simulation games, focusing on non-violent cooperative gameplay with very detailed, technical, and realistic environments. astragon's internationally well-known Ips include Construction Simulator, Bus Simulator, Police Simulator and Firefighting Simulator. The distribution of high-quality licensed and distribution products such as Farming Simulator and SnowRunner complete its attractive product range. astragon games are available worldwide on many different platforms such as consoles, smartphones, tablets and PC.
A united and strong team – also when working from home: Despite challenging times like these, we are looking for a Project Manager for marketing assets to support our team in Düsseldorf/Germany. You can look forward to a flexible home office solution with digital training in your fields of activity without any restrictions by Covid-19 inhibiting your onboarding. Contact-reducing security measures in our office located in the heart of Düsseldorf additionally ensure the safety of all employees during the times they may be required to be on site.
Key responsibilities:
Responsible for steering Asset Creation team of eight and to ensure that assets are executed effectively
Plan received briefings/tasks and timings and allocate tasks. Keep timings and ensure deadlines are kept
Track status of tasks and communicate with asset creation team to foresee any issues
Ensure that tasks are briefed with all information and request updates from briefing owners
Communicate with briefing owners in advance potential outsourcing requirements
Review and manage all stages of asset creation from briefing to final approval.
Allocate briefings efficiently based on people and resources.
Close collaboration and communication with marketing, PR and product management departments.
Provide regular status updates as well as communicate the deliverables to various stakeholders.
Core Competencies:
At least 2-4 years of experience in project management
Experience with standard project management tools (e.g. JIRA, Confluence, MS Office)
Knowledge of standardized marketing assets familiar with game engines and previous experience in the game industry is desirable
Understanding of games industry and gaming platforms & technology is a plus
Strong written and verbal communication skills in English and German
A goal-oriented, efficient work approach, and a high degree of initiative and reliability
Willingness to pro-actively pursue important topics and assume ownership as a great team player
Good problem solving, administrative and interpersonal skills are a must.
What we can offer:
Hybrid work environment
An inspiring working environment within a driven, young team as well as dynamic career opportunities
Great benefits like bonus entitlement, employer-funded pension, and flexible working hours
City center location with a great public transport link as well as the option of free parking
Free soft-drinks, coffee and tea and fresh fruits
Legendary team events
Does this sound like you? If your answer is yes, we'd love to hear from you! Get in touch and send your CV and cover letter job-application@astragon.de