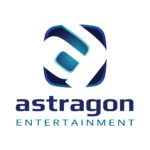 Webseite astragon Entertainment GmbH
astragon Entertainment is a wholly owned subsidiary of Team17 Group PLC, and a leading German games developer, publisher and distributor of sophisticated 'working' simulation games, focusing on non-violent cooperative gameplay with very detailed, technical, and realistic environments. astragon's internationally well-known Ips include Construction Simulator, Bus Simulator, Police Simulator and Firefighting Simulator. The distribution of high-quality licensed and distribution products such as Farming Simulator and SnowRunner complete its attractive product range. astragon games are available worldwide on many different platforms such as consoles, smartphones, tablets and PC.
A united and strong team – also when working from home: Despite challenging times like these, we are looking for a Regular / Senior Producer (f/m/d) to support our team in Düsseldorf/Germany in a permanent position. You can look forward to a flexible home office solution with digital training in your fields of activity without any restrictions by Covid-19 inhibiting your onboarding. Contact-reducing security measures in our office located in the heart of Düsseldorf additionally ensure the safety of all employees during the times they may be required to be on site.
Key Responsibilities:
Responsible for all production aspects of game projects – from the first pitch to gold master
Work closely with external development studios and define the scope of game projects regarding time, budget and quality
Provide creative and executional direction to help improve product quality and innovation
Create, track, and manage development and milestone schedules
Work closely with all areas of publishing operations including QA, localization, age ratings and first party platform submissions to ensure projects are supported and delivered with the highest degree of quality to the market
Report back on the progress of development process, manage risks and issues, and escalate as required
Work closely with Marketing, Sales and PR to promote the strengths of our products
Qualifications:
At least 3-5 years professional experience in the field of video game production
Experience in the development and release of video games for PC and consoles (PS4 / PS5, Xbox One / Xbox Series X|S, Nintendo Switch)
Good technical understanding of the game development processes
Experience with standard project management & issue tracking tools (e.g. Bug Tracker, JIRA, Confluence, MS Office)
Strong written and verbal communication skills in English and German
Ability to take ownership and move projects forward despite obstacles and issues
What we can offer:
Hybrid work environment
An inspiring working environment within a driven, young team as well as dynamic career opportunities
Great benefits like bonus entitlement, employer-funded pension, and flexible working hours
City center location with a great public transport link as well as the option of free parking
Free soft-drinks, coffee, tea and fresh fruit
Does this sound like you? If your answer is yes, we'd love to hear from you! Get in touch and send your CV and cover letter to job-applications@astragon.de