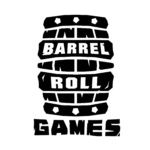 Webseite Barrel Roll Games
Barrel Roll Games was founded in 2017 as an indie game studio which successfully published the humorous Hide & Seek title "Witch it" and won prices such as "Best German Game" in 2018 (Deutscher Computerspielpreis). We're striving to create the most enjoyable game experience for players, who want to have an amusing time with their friends. We´ve always been aware of how important it is to emphasize the individual strength of every team member.
You love to create concept art and 2D art in general? You're enjoying variety, when it comes to working tasks? We are looking for a creative & versatile 2D artist to work on "Witch It".
Responsibilities
Create quality concept art for new maps (includes architecture, nature, props, etc.) and character skins
Communicate and collaborate with the whole art team
Create graphics and mockups for the game UI
Create different kinds of graphic assets for several uses (e.g. store platforms, marketing in general)
Support 3D artists with texturing 3D models
Qualifications
at least 2 years experience in creating game art
experience in creating art for projects in at least 2 of the 5 following areas: UI, Concept Art, Illustration, Texturing,  Marketing – Assets
solid drawing/ painting skills (Shape, anatomy, colors, etc.)
solid experience with Photoshop
ability to adapt art styles
enthusiastic about stylized art
a strong motivation to fulfill a variety of tasks within the art field
Self-motivated, independent and creative
located in Germany
ability to easily communicate in English/German
+ Advanced (Pluses)
experience in shipping a PC/Console game
experience with Substance Painter & PBR Texturing
experience with Unreal Engine
have a genuine interest and enthusiasm for 'Witch It' and its fantasy universe
What you can expect from us:
We work 100% remotely. You decide where you want to work!
Flexibility for your perfect work-life-design.
30 days of paid vacation + off-days on 24th and 31st December.
As we are a small team you can bring in your own ideas and help shaping the future of Witch It
Mandatory: Artists should include a portfolio to their application.
(e.g. ArtStation link)