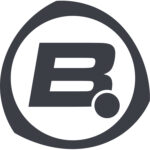 Webseite Bigpoint GmbH
Your Job
With your passion for games, you will work in highly motivated, and interdisciplinary production teams. As a generalist, you enjoy ensuring the performance of the frontend graphics and runtime as well as collaborating with the artists & designers to bring gameplay features into our games. With your expertise, you will create an awesome gaming experience for our players.
Are you a master at finding creative solutions to complex challenges while keeping a clear head and providing good oversight?
Are you a go-getter with a solution-oriented mindset?
Do you have a sweet spot that makes everything run smoothly?
We have exactly what you are looking for!
Responsibilities: 
•    Participate in several aspects of game development from planning to creating game modules for the frontend and backend
•    Collaborate with other team members to define technical requirements and restrictions for tasks and architectural choices with their guidance
•    Demonstrate interest in analysis and problem-solving skills for technical problems to learn prioritizing and eliminating obstacles to boost confidence in a deadline-oriented environment
•    Collect and incorporate stakeholder requirements in advance, for example related to technology and methodology
•    Frequently consult colleagues to gain expertise in system design, programming, and optimization to ensure production-ready, high-quality code that can be easily maintained and shared
•    Participate in knowledge sharing and collaboration efforts including code reviews, pair-programming sessions, and exchange meetings .
Requirements: 
Degree in Computer Science, Computer Engineering, or an equivalent training as an IT specialist
1+ years of professional experience developing video games using Unity and Java
Basic knowledge in C# Unity as well as backend programming with Java
Basic understanding of software architecture, design patterns, optimization, and unit testing
Noticeable interest in acquiring analysis skills with the ability to find simple, robust, and efficient solutions for complex problems
Some hands-on experience analyzing and optimizing runtime and rendering performance as well as resource consumption
Team player who enjoys working with other departments on shared goals with a passion for games
Fluent in written and spoken English.
Benefits: 
Why you will love working at BIGPOINT…
Entertain millions of players with high-quality games, disrupt the markets with new multiplayer ideas in multiple different genres and tech projects
Matrix structure that offers the possibility to work on multiple projects with a lean hierarchy for fast decision-making
Work-Life Benefits fully remote from around Germany, flexible working hours, 30 days of vacation
Wellbeing Benefits attractive rates for a gym membership in cooperation with QUALITRAIN
Mental Health Benefits anonymous employee counselling at Fürstenberg Institute
Activity Package regular team events, hackathons, and company events
Education Package yearly education budget for every employee.