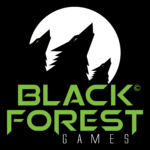 Webseite Black Forest Games GmbH
Black Forest Games is the biggest studio of THQ Nordic Vienna and part of the fastest-growing publisher in Europe – Embracer Group. Here in the South of Germany, near the French border, we combine the creative freedom and culture of an independent studio and the financial security and stability of a big publisher with the possibility of working on worldwide known IPs. Currently, we're working on 'Teenage Mutant Ninja Turtles: The Last Ronin'.  As an international team, we embrace diversity and inclusivity, considering it an essential aspect of our core values.
Production Director (f/m/d)
We are looking for a highly organized individual with outstanding communication and project management skills. The ideal candidate has prior experience in game development and has a keen knowledge of how each discipline operates and interacts with one another. Self-direction and follow-up skills are essential, as well as the ability to anticipate development issues and determine alternative solutions.
The candidate must be passionate about game development as well as the challenge of delivering games on time to a very high quality. This candidate is expected to perform service tasks such as streamlining communication, building strong working relationships between all departments, and understanding and anticipating stakeholder needs.
Additionally, the candidate is expected to help define the product vision, gather and prioritize product and high-level customer requirements, and assist with coordination between product and service teams to meet our company strategies and goals.
The role requires full on-site presence.
Responsibilities:
Managing the development team
Be part of the studio management group and work closely with executive directors
Planning and organizing projects and delivering on time and on budget
Liaise with different departments to facilitate communication
Accountable for management & facilitation of relationships with external producers
Present our projects and finished games on shows to the public, press, and influencers
Effectively and regularly report progress to internal and external stakeholders
Implementing a system to provide daily insights on team distribution
Proactively anticipates and adjusts for problems and roadblocks.
Ensures necessary steps are taken to resolve issues that may impede progress or compromise the project's objectives.
Facilitate meetings to reach decisions effectively.
Coordinate, track, and manage the activities of
Development staff to ensure that project tasks are completed on time.
Define initial project scope and delivery schedules; manage day-to-day project schedules and motivate the team towards a common project goal
Provide motivation and direction to ensure that project goals, objectives, milestones, and deliverables are achieved.
Initiate or implement development process improvements to achieve efficiency.
Contribute to a positive work environment and ensure project forward momentum.
Be the point of contact for publishers and IP holders
Reporting Lines:
Reporting directly to the Managing Director.
Requirements:
A passion for video games, video game development, and the video game industry.
Exceptional interpersonal skills, as well as verbal and written communication skills.
Unrelenting self-motivation and initiative.
A minimum of 10 years experience as a Videogame / Software Producer.
Several console titles shipped
Able to facilitate and mediate between all staff and teams.
Experience managing teams and delivering products on time.
Excellent presentation skills, demonstrating the ability to influence others
Proven experience managing schedules and employees to achieve desired results.
Knowledge of software development process, project management, and performance management.
Awareness and understanding of key genres, industry trends and upcoming technologies.
Pluses:
An impressive CV of published games.
Bachelor's degree or equivalent experience.
Internal Production experience with a developer or an internal development studio for a Publisher.
High level of self-confidence with the ability to interface effectively with all levels of management, peers and business partners.
Experience leading and working with cross-functional teams.
Skilled in risk assessment/management.
Well-versed in project management software & an ability to adapt to a range of software.
 What else do we offer?
Flexible working hours
30 days of holiday
Competitive salary
Green office, fresh fruits, coffee, and drinks
Additional free health insurance
Pension Plan
Mental health support
Free accident insurance
Fitness area in the studio
The stability of a successful publisher paired with the creative freedom of an independent studio.
Why join Black Forest Games?
Our team seeks long-term companions – we are hiring for the studio, not for the project. This principle holds a significant value in our company philosophy. Regardless of your background, we warmly welcome talented individuals. Black Forest Games provides a work environment that promotes a harmonious work-life balance and grants considerable flexibility. Here you have the chance to work on & shape up worldwide known IPs.
Our studio is situated in the picturesque region of Southern Germany, conveniently close to cities like Strasbourg, Karlsruhe, and Basel. Our location enjoys exceptional connectivity, thanks to the amazing transportation infrastructure: three nearby airports, the highway, and the train station right around the corner. Despite our well-connected surroundings, Offenburg offers a unique blend of natural beauty and modern convenience, away from the chaotic noise of crowded cities.
Um sich für diesen Job zu bewerben, sende deine Unterlagen per E-Mail an jobs@bfgames.biz