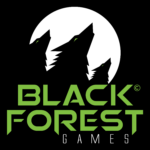 Webseite Black Forest Games GmbH
Black Forest Games is the biggest studio of THQ Nordic Vienna and part of the fastest-growing publisher in Europe – Embracer Group. Here in the South of Germany, near the French border, we combine the creative freedom and culture of an independent studio and the financial security and stability of a big publisher with the possibility of working on worldwide known IPs. Currently, we're working on 'Teenage Mutant Ninja Turtles: The Last Ronin'.  As an international team, we embrace diversity and inclusivity, considering it an essential aspect of our core values.
 HR Intern (f/m/d)
As part of the HR team, you will act as a point of contact for our employees to cover all relevant personal-related inquiries, while also participating in HR-related projects. The internship duration would be up to 6 months and must be part of a university degree.
Responsibilities:
Supporting the employee's experience throughout the entire lifecycle including on- and offboarding and document management.
Assist with day-to-day operations of the HR functions such as employee inquiries, documentation, and reports.
Organize and maintain employee records.
Create and update HR documentation and guidelines (e.g., Confluence).
Assist the development of internal HR processes.
Contribute to HR Projects (ex: working on the implementation of HR Software).
Support the recruitment process (processing applications, organizing interviews, etc.).
Reporting Lines:
You will report directly to the HR Manager and be part of a 2-person team.
Requirements:
Enrolled in a university degree with a focus on economics and/or social sciences (e.g., business administration, HR management, labour relations, business law, psychology, etc.)
Excellent communication skills (spoken and written form) in English (min B2 level).
Knowledge of the German language
High attention to detail and ability to handle data with confidentiality.
Strong organizational, interpersonal, and intercultural skills.
Service-driven and proactive.
Pluses:
Any additional languages are a big plus
First experience with HR databases and HRIS Systems
Passion for videogames
What else do we offer?
Flexible working hours
Green office, fresh fruits, free coffee, and drinks
Additional free health insurance
Mental Health Support through Nilo.Health
Fitness area in the studio
The stability of a strong publisher paired with the creative freedom of an independent studio and the chance to work with a great team in an open culture where your opinion and input are always welcome and considered, beyond your dedicated task.
Why join Black Forest Games?
Our team seeks long-term companions – we are hiring for the studio, not for the project. This principle holds a significant value in our company philosophy. Regardless of your background, we warmly welcome talented individuals. Black Forest Games provides a work environment that promotes a harmonious work-life balance and grants considerable flexibility. Here you have the chance to work on & shape up worldwide known IPs.
Our studio is situated in the picturesque region of Southern Germany, conveniently close to cities like Strasbourg, Karlsruhe, and Basel. Our location enjoys exceptional connectivity, thanks to the amazing transportation infrastructure: three nearby airports, the highway, and the train station right around the corner. Despite our well-connected surroundings, Offenburg offers a unique blend of natural beauty and modern convenience, away from the chaotic noise of crowded cities.
Um sich für diesen Job zu bewerben, sende deine Unterlagen per E-Mail an jobs@bfgames.biz