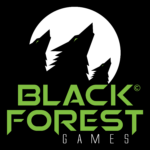 Webseite Black Forest Games GmbH
Black Forest Games is the biggest studio of THQ Nordic Vienna and part of the fastest-growing publisher in Europe – Embracer Group. Here in the South of Germany, near the French border, we combine the creative freedom and culture of an independent studio and the financial security and stability of a big publisher with the possibility of working on worldwide known IPs. Currently, we're working on 'Teenage Mutant Ninja Turtles: The Last Ronin'.  As an international team, we embrace diversity and inclusivity, considering it an essential aspect of our core values.
Writing Intern (f/m/d)
Are you interested in story? Maybe becoming a writer?
Writing for games encompasses much more than writing lines of dialogue. There's a whole network of tasks we do from beginning to end of production: research, documentation, and especially communication. Writing conceptualizes the beginning of the game's story and its structure and follows the production through its many iterations, all the way to polishing its final state.
What might you work on?
Ultimately, to successfully produce a game, everyone must have access to what we are working on, ideas must be captured in writing, and these ideas must be communicated. You'll be playing an integral part in that and learning as you go about the phase(s) of game production we are currently in.
We work with agile planning and sprints, meaning we plan three weeks of work at a time on Day 1, then tackle it over the next three weeks. While working, you'll also learn about and experience: tracking your time, what it's like to work in an English-speaking office, and how agile/Kanban works.
Some of the work you may do during a sprint includes, but is not limited to:
Documentation: Organizing and maintaining our story and project information (wiki writing, Excel)
Research: researching topics and compiling information into presentations (PowerPoint) and/or wikis
Gridly: working with our Unreal Engine integration tool to maintain our database of lines; testing the build for our work, giving feedback, assisting with preparing files for voice recording sessions, etc.
Cinematics: maintaining scripts, working with our scriptwriting tool FinalDraft12, attending script review meetings and taking notes
Meetings: taking notes and documenting them in our wiki, sending emails, following up with stakeholders, participating in meetings
Mentorship projects: researching and presenting a particular topic to the team
No prior experience with tools like FinalDraft, Gridly, or Unreal is necessary, though it's a plus if you have worked with these or similar tools.
Which team will you be joining?
We are an inclusive team of speedy, supportive, hardworking writers. We have flexible hours, can plan around almost any life circumstance you can throw at us, and get the job done by working together
Requirements:
Enrolled in a university degree and looking for an internship (between 1 to 6 months)
Be a reader
Have a love of literature, text, and/or film studies
Have an excellent grasp of the English language (C1 minimum)
And love to write!
To apply, you don't need to be a particular kind of gamer or have a particular field of study. We hope, in fact, that internship candidates come from many different areas of study and backgrounds so that we have as much diversity in talent and perspective as possible.
To apply, please provide:
Cover letter in English: Why writing? What are you hoping to learn during your internship? What do you bring to the team? Do you have any experience with the tools we use?
Portfolio: samples of your writing, ideally in English. Character outlines
Story outlines (one-pagers)
Key samples of your writing to show your style and/or range of styles of writing, which could include but is not limited to:
short fiction
novels
game writing
screenplays
essays
thesis
memoir
poetry
A sample should be one paragraph to one page, max. Include a small summary before or after each sample to provide context about the longer work it's from.
If you only have German writing samples, please provide synopses of your writing samples in English.
What else do we offer?
Flexible working hours
Competitive salary
Green office, fresh fruits, free coffee, and drinks
Fitness area in the studio
The stability of a successful publisher paired with the creative freedom of an independent studio
and the chance to work with a great team in an open culture where your opinion and input are always welcome and considered, beyond your dedicated task.
Why join Black Forest Games?
Our team seeks long-term companions – we are hiring for the studio, not for the project. This principle holds a significant value in our company philosophy. Regardless of your background, we warmly welcome talented individuals. Black Forest Games provides a work environment that promotes a harmonious work-life balance and grants considerable flexibility. Here you have the chance to work on & shape up worldwide known IPs. Our studio is situated in the picturesque region of Southern Germany, conveniently close to cities like Strasbourg, Karlsruhe, and Basel. Our location enjoys exceptional connectivity, thanks to the amazing transportation infrastructure: three nearby airports, the highway, and the train station right around the corner. Despite our well-connected surroundings, Offenburg offers a unique blend of natural beauty and modern convenience, away from the chaotic noise of crowded cities.