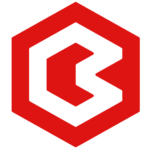 Webseite Bytro Labs
YOUR TASKS
As a Fullstack App Integrations and Automation Engineer (f/m/x), you are part of an interdisciplinary team consisting of designers, project managers and fellow developers. You are involved in all stages of our cross-platform game's lifecycle. Within the Stillfront Group, we have become the technology leader in online strategy games, with the cross platform engine and infrastructure we developed also being used cross studio as a tech base. You can expect a professional and international working environment covering great games and a wide scope of technologies:
In the backend, our games share a self-built Java game engine, together with a LEMP stack, that we constantly extend and improve. Servers run on a distributed architecture in the Google Cloud
The frontend engine uses a modern HTML5 / WebGL / TypeScript / Vue.js stack, deployed to different kinds of platforms like desktop browser, Steam, iOS and Android
In your daily work you can expect a professional environment utilizing a blend of proven and exciting technologies like GitHub, Jenkins, Fastlane, Docker, Nexus, Elasticsearch, Sentry, SonarQube, Sauce Labs, Firebase, and more.
You develop and maintain our various native apps to bring our web-based games to as many platforms as possible
You integrate third-party libraries and services into the apps
You extend the functionality of the web-based games with natively implemented features
You work closely together with the backend and web app teams and are not shy to touch those areas yourself
You create automated end-to-end tests to ensure the best possible user experience on a plethora of devices
YOUR PROFILE
You bring 3+ years of experience with Java/Kotlin/Swift/PHP
You have experience with payment and subscriptions
You already worked on cross-platform apps
You are able to setup build and deploy automation
You can take responsibility for the credential management for our teams
Ideally, you possess experience with hybrid app development frameworks like React Native
You already published apps on app store
WHAT WE OFFER
Exchange of knowledge and close cooperation with competent colleagues in a highly motivated international team.
Short decision-making processes and a professional work environment.
You take responsibility in a fast-growing company
Attractive location in Downtown Hamburg.
Flexible remote work solutions
Family-friendly working hours with a great work-life Balance
Personal development support with internal and external training
Regular team and company events and creative breaks
Individual language courses German and English
Subsidized public transportation ticket
ABOUT US
Game development is our passion!
At Bytro we strive to develop high-quality strategy games and make them accessible for all players around the world. In our eyes game development is a promise for fun and entertainment – that's what we live and aim for!
As part of the Swedish Stillfront group, we create grand strategy games that are played by over ​12 million players in 150 countries and 13 languages all over the world. Our office is located in Hamburg's world-famous St. Pauli district, with a stunning 360° view of the harbor and the Elbe river and easy access to public transport.
Our staff is multicultural and international. We have flat hierarchies, open communication culture, and support the autonomous work of our agile working teams. We believe in efficient work where each of our employees contributes to the success of our games.