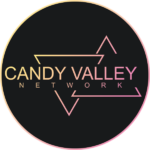 Webseite Candy Valley Network GmbH
We are Candy Valley Network and are looking for an experienced unreal programmer to refactor existing systems such as combat for our current project "Wild Life".
About us: We are a young, very motivated team and are looking forward to meeting you. Our goal is not only to realize exciting projects, but also to grow in a family atmosphere and to develop and expand our skills. A work-life balance is very important to us and serves as the basis for our planning.
Your profile:
You are knowledgeable in
C++
Unreal Engine 4 (ideally 5)
C++ Framework/Source Code of Unreal Engine
Blueprints
Animation Blueprints
Widget Blueprints
Behavior Trees
Data Tables
You have experience with
Game Development
Reading, understanding and working with code written by someone else
You are/have
Able to work independently and within a team
A strong drive to get to the root of a probleminstead of band-aid solutions
The desire to write clean, scalable code instead of fast to implement code
Not too serious
Your tasks will be
Refactoring Combat System
Refactoring Combat AI
Refactoring Animation Blueprints
Our tools are
IDE – JetBrains Rider
Source Control – Perforce Helix Core
Interested?
Then we are looking forward to receiving your meaningful application with a cover letter, resume and references.