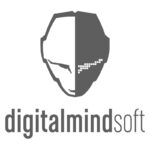 Webseite Digitalmindsoft GmbH
Who are we?
Digitalmindsoft is an independent, privately held company founded 2006 in Ulm, Germany. We at Digitalmindsoft endeavor to provide our consumers with the highest quality products matched with unrivaled post launch support. We believe developing games goes beyond crafting software, but creating communities, interacting with our players and offering service long after the initial release.
Known for our Men of War games we moved to a different genre with a different, big publisher and a very strong IP and are now looking forward to great times and hope you will join us on our exciting journey.
Mission Designer (UE) (w/m/d)
Your Tasks:
Creating and debugging scenarios with Unreal Engine 4 / 5 using UE Blueprints
Researching historic events and breaking them down to game level
Developing pipelines in Unreal Engine 4 / 5
Job Requirements:
>  General Requirements
At least 2 years professional experience as a mission designer within the games industry
Good fundamental knowledge of mission design principles
Strong portfolio that reflects your experience
EU Citizenship
A plus: Willing to relocate to Ulm, Germany
>  Technical Skills
Very good knowledge of Unreal Engine 4 / 5 Editor
Strong technical abilities with UE Blueprints
Ideally, advanced programming skills
>  Interpersonal Qualities
Strong creative mind
Good sense of responsibility and scheduling
Ability to work independently and as part of a Team
Excellent oral and written communication skills
Ability to take professional criticism and to improve your skills based on feedback
Our Offers:
The ability to work completely remote
Up to three days / week working from home if desired
Personal and creative freedom in many aspects of your work
Usually, no crunch time at all
Highend working environment
Company subsidized, very good lunch in close by canteen and free drinks
Open company and feedback culture
Working on a PC and next-gen console based new video game with strong partners
Job security and regular social events
… and a lot more!