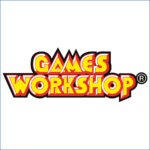 Webseite Games Workshop
Are you an experienced Social Media Specialist looking for your next challenge?
Are you passionate about how social media connects customers with brands?
Do you enjoy interacting with highly engaged fans and keeping online social spaces inclusive and exciting places for our community?
We are seeking an experienced Germany or UK based Social Media Specialist to join our Global Marketing Team. To be successful in this role you will need professional experience working with social media platforms and analytics tools, and have a track record of running and/or moderating social channels for national or global brands.
You will be working closely with the Marketing Manager for Germany and the UK based global social media team, but as a remote worker in an overlapping working pattern, you will have a degree of initiative and self-sufficiency. As we are currently setting up a small German agile Marketing team, this is your chance to lead our social media efforts for Germany.
Key Responsibilities:
Generating ideas for new content by taking inspiration from both the community and leading non-category 'brands' (bringing the "outside in")
Preparing content briefs for the marketing studio
Posting scheduled content as per the social media planner
Monitoring and managing comments and reactions on our social channels, escalating concerns when content doesn't perform as expected or when we see a high level of negativity
Conducting social listening for specific campaigns, topics or accounts
Monitoring performance and feeding back regular analytics data to optimise content and contribute to daily, weekly and campaign reporting
Working with the Marketing Manager Germany and the English speaking global social media team, owning and implementing content and platform strategies to optimise how Games Workshop talks to customers
As the specialist for your social channel, being the voice of the customer in campaign and content development.
Be comfortable in front of the camera to create video content for social media when necessary (e.g. TikTok, Shorts, Reels) or streaming on Twitch
The ideal candidate will be a strong communicator with the ability to build positive working relationships with different teams, including a UK based team. Having an existing interest in and knowledge of all our exciting universes including Warhammer Age of Sigmar, Warhammer 40,000 and related games, novels and miniature ranges will be a definite advantage.
Working at Games Workshop
At Games Workshop we are looking for people who will do their best to understand the needs of the company and to put those needs first when they are at work. Because of this we believe that what you are like, hence the attitude you show to work and the way you choose to behave is just as important as your skills and experience.
In return for your hard work, your benefits will include a company pension, profit share bonus (subject to GW meeting profit targets) and an option to join our Share Save scheme. Oh and let's not forget, a staff discount of between 25% and 50% on our products!
Other Essential Information
Closing Date: The closing date for applications is midnight, UK on, Sunday 5th November 2023.
Location: This position can be based in German or the UK. If working from Germany this will be a remote position. Working from the UK it will be a hybrid position. Flexible hybrid working options are to be agreed upon.
Travel: There will be occasional travel required to local events and to the HQ in Nottingham, UK.
Working Pattern: To support chat moderation, you must be able to work flexibly. This may include weekends, evenings and occasional bank holidays to be agreed upon.
Language Requirement: Native level German and business fluency in English is essential for this job.
How to Apply
To apply, please send us a letter or a video telling us why you want this job.  This is a great opportunity for you to let us know that you understand what we are looking for.
Please include an up-to-date CV and links to previously written copy and/or videos you have performed in for Social Media. When you're ready, please click apply, below.