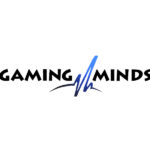 Webseite Gaming Minds Studios - Kalypso Media Group
The team of Gaming Minds Studios is developing games for PC and game consoles since 1992. It consists of industry veterans and young talented developers who created some of the most popular video games in Germany, as Patrician, Port Royale and Railway Empire. Gaming Minds Studios was founded in 2009, is part of the Kalypso Media Group and has offices in Gütersloh and Paderborn.
You…
You are looking for a career change, new challenges and want to become part of the Gaming Minds team to support us in one of the most creative and exciting industries?
This is a perfect match, because we are looking for interns (m/f/d) and offer compensated positions for the following dates and areas:
3D Graphics (Gütersloh): starting May 2024       
Game design (Gütersloh): starting June 2025 
We offer:
Working where games are at home – true to our motto: Where Games live!
A lively, creative and open atmosphere in family-like studio.
A high degree of personal responsibility as well as short decision-making processes
Responsible work in a constantly evolving industry
Play Games, Love Games, Live Games: A team that has fun together and stands up for each other.
Water, Coffee a recreation room with consoles and beamer at your service.
Weber-Wednesday: Once a week at noon the grill is fired up. Only with us: The Westfälische Rostbratwurst.
Sport is good for you: Our office is located directly above a modern gym, where we get discounted VIP access.
Fast food or healthy? Our central location offers a wide range of food for the break – and we pay part of the costs!
Flexible working hours.
Interested?
Then we are looking forward to receiving your meaningful application with cover letter, resume and references.
Please be sure to tell us whether the internship is voluntary or compulsory as part of a study programme, when it should take place and how long it should last.
We put a lot of emphasis on a cover letter. Don't see it as a chore, but as an extra chance to show who you are/tell us more about yourself.