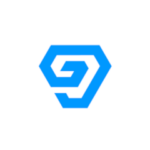 Webseite GritWorld GmbH
We are looking for an experienced and passionate C++ Engine Developer – (m/f/d) to join our team in Frankfurt, Germany.
As C++ Engine Developer at GritWorld you will be part of a team designing and developing the core systems of a modern and extensible real-time rendering engine for the cinematic industry.
Your resume and cover letter are required documents, to be able to carefully evaluate your application. Any additional samples / private projects (such as github) are welcome.
You don't have to move to Germany for this position. We are also willing to hire you from abroad. If you would still like to relocate to Frankfurt, we will support you with the relocation process.
Your mission
Designing and developing new features in our core systems.
Work with our existing codebase and contribute to workflow optimizations.
Collaborate closely with other engineers, artists, and designers to achieve the best result.
Write clear, maintainable and robust code.
Your profile
Strong programming skills in C++ and modern standards 11/14/17.
3+ years of professional work experience as Engine Developer.
Excellent debugging and optimization skills in a multi-threaded environment.
Data-driven design and software architecture.
Knowledge about common game engine systems, such as asset pipelines, entity component systems.
Finished Bachelor's degree in Computer Science or equivalent experience.
Good English skills (written & verbal).
Bonus Qualifications:
Experience with C#.
Basic experience in Network programming.
The Company
GritWorld pushes the boundaries of real-time graphics and computer vision and develops key technologies in graphic visualization applications for the industry. Our focus is to improve the productivity of our clients in real-time Film and TV production, as much as real-time industry data simulation and visualization.
Core Values
We strongly believe in creating a work environment where people, ideas and results are more important than regulations and time sheets. Every human tick's a bit different, but we still share our laughs together. If you want to learn, create and grow with us, join us today.
Benefits
A monthly voucher card
Free public transportation ticket (RMV region) or a parking spot in our garage.
Free drinks, fresh fruits and snacks.
Relocation support and visa assistance.
Flexible and family friendly working hours.
Possibility to work 150 days a year from abroad when you relocate to germany
Possibility to live & work from abroad through our external partner
Possibility of mobile working within germany.
No dress-code.
A lean hierarchy with a strong affinity in transparent communication.
Respect towards colleagues and clients.
A fun and passionate team to work with!
…and more!