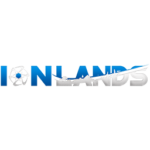 ION LANDS
ABOUT ION LANDS
We are a team of 18 passionate developers working on games that mean something to us, beautiful experiences with a heart and soul. The studio was founded in 2015. Our latest titles "Cloudpunk" and "Cloudpunk – City of Ghosts" have opened many doors for us. Currently we are working on a cyberpunk slice-of-life sim called "Nivalis".
YOUR ROLE
We are looking for a skilled Environment Artist to join our team working on Nivalis, the cyberpunk slice-of-life sim. You are the right fit for us if you are passionate about video games and cyberpunk.
Build environments in Unity using existing assets created by our team of voxel artists
Prototype location layouts and collaborate with other artists
Optimize scenes with rendering performance in mind
YOUR QUALIFICATIONS
A relevant portfolio of artwork, ideally with examples in the scifi or cyberpunk genres
Understanding of art fundamentals and design, including scene composition, lighting and post processing
Experience with the Unity scene editor
Proven experience in the games industry is a plus, but not a must. We are happy to have hungry artists with innovative ideas.
C# / shader programming knowledge is a plus
Experience with Unity animation is a plus
WHAT WE OFFER
Great team spirit
Fully remote position with maximum flexibility
Minimal bureaucracy and hierarchy
International team, our company language is English communicating via Discord with weekly team meetings each Monday
To apply, send us an email to hello@ionlands.com including your CV and relevant portfolio links before December 16th, 2022.
Um sich für diesen Job zu bewerben, sende deine Unterlagen per E-Mail an hello@ionlands.com