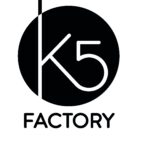 Webseite K5 Factory GmbH
K5 FACTORY IS LOOKING FOR A VR-GAMES QA TESTER (d/f/m)!
K5 Factory as part of the K5 Media Group based in Munich is specialized on high-end state-of-the-art AR/VR applications for Games & Gamification, Metaverse and Immersive Experience.
Your Role
We are seeking a skilled and experienced VR-Games QA Tester to join our team. Our team is highly motivated, and always up to adopt new technologies ensuring that our games and solutions are innovative, as well as maintainable and performant.
Your Responsibilities
●  Create test plans and included test cases with help of corresponding documentation
●  Analyze test requirements to identify ambiguities and defects at an early stage and prevent future bugs
●  Identify, categorize and report bugs during the execution of test plans
●  Report test progress and results to all stakeholders on a regular basis
●  Create a risk assessment after test completion and make release recommendation
●  Add findings to our JIRA system and periodize them together with Lead Game Designer
What you need to succeed
●  You are a passionate gamer and know the VR gaming scene by heart
●  You have basic technical knowledge that helps you understand requirement documents and thus define scope and strategy of tests
●  You have first experiences in using bug tracking software (e.g. JIRA)
●  You work in a self-organized, structured manner and also outside predefined solution paths
●  You have optional basic knowledge in a scripting or programming language as well as in the use of databases
●  You set priorities correctly and find it easy to structure your workday
●  You analyze your tasks and quickly recognize inconsistencies and problems
●  You are fluent in English and preferably also speak German
What´s in it for you
● Enormously exciting, creative job with the opportunity to build and develop our games from sketch and be a part of their success from the very beginning
● Market-driven remuneration and benefits based on showreel and experience
● Plenty of autonomy, flexible working hours, and remote and on-site working option (Centrally located office in the heart of Munich with free drinks and snacks, after work events, and more)
● Enormously steep learning curve ensuring your personal and professional growth
● Part of a highly passionate, fun and cooperative team of international experts
● Part of an exceptionally fast-growing company dedicated to team spirit and values
Please submit your resume, portfolio, and a cover letter outlining your experience and qualifications for the role. We process your personal data in accordance with our Privacy Policy for Applicants.
We're very much looking forward to hearing from you: c.grollmann@k5factory.com