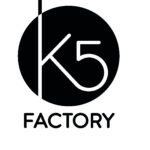 Webseite K5 Factory GmbH
K5 FACTORY IS LOOKING FOR AN AVATAR CHARACTER
TECHNICAL DIRECTOR (Unity, Meta Quest 2) (d/f/m)!
K5 Factory as part of the K5 Media Group based in Munich is specialized on high-end state-of-the-art AR/VR applications for Games & Gamification, Metaverse and Immersive Experience.
Your Role
We are seeking a skilled and experienced Avatar Character Technical Director to join our team. The successful candidate will be responsible for developing performant game avatars for the Meta Quest 2 using the Unity engine. If you are passionate about VR and have a strong background in character animation and rigging, you could be the one!
Your Responsibilities
Design, develop and maintain performant game avatars in Blender / Unity
Optimize avatars for efficient performance in multiuser VR game on Meta Quest 2
Collaborate with our artists and programmers to achieve the optimum between visual fidelity and performance
Develop custom avatar calibration system through scaling of individual bodyparts
Develop and maintain animation pipelines and Unity animation trees
Develop and maintain documentation for technical and creative processes
Identify and solve technical issues related to LOD systems and VR specific challenges such as full body IK
Keep up-to-date with the latest developments in VR technology and Unity Engine
What you need to succeed
At least 3 years of experience as a Character TD or similar role
Proficient in Blender / Unity and its animation systems
Strong knowledge of rigging and animation principles, as well as skinning techniques
Experience with Blender to Unity pipeline development (Python)
Strong knowledge C# and Unity Editor Scripting
Strong problem-solving skills and attention to detail
Excellent communication and collaboration skills
What´s in it for you
Enormously exciting, creative job with the opportunity to build and develop our games from sketch and be a part of their success from the very beginning
Market-driven remuneration and benefits based on showreel and experience
Plenty of autonomy, flexible working hours, and remote and on-site working option (Centrally located office in the heart of Munich with free drinks and snacks, after work events, and more)
Enormously steep learning curve ensuring your personal and professional growth
Part of a highly passionate, fun and cooperative team of international experts
Part of an exceptionally fast-growing company dedicated to team spirit and values
Please submit your resume, portfolio, and a cover letter outlining your experience and qualifications for the role. We process your personal data in accordance with our Privacy Policy for Applicants.
We're very much looking forward to hearing from you!
Um sich für diesen Job zu bewerben, sende deine Unterlagen per E-Mail an jobs@k5factory.com