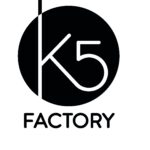 Webseite K5 Factory GmbH
K5 Factory as part of the K5 Media Group based in Munich is specialized on high-end state-of-the-art AR/VR applications for Games & Gamification, Metaverse and Immersive Experience.
Your Role
We are seeking talented VR UI/UX Designer to join our team and help us design immersive virtual reality experiences and games. As a VR UI/UX Designer, you will work closely with our development team to design and implement intuitive user interfaces that enhance the user experience in VR environments. If you are a creative and innovative UI/UX Designer with a passion for designing immersive experiences and games, you could be the one!
Your Responsibilities
Design and develop user interfaces for virtual reality experiences and games
Collaborate with developers and artists to create immersive experiences
Conduct user research and usability testing to validate design decisions
Stay up to date with the latest trends and best practices in VR & game UI/UX design
Develop wireframes, prototypes, and visual designs for VR UIs
Create and maintain design documentation and style guides
Work with project managers to ensure design work is delivered on time and within budget
What you need to succeed
Bachelor's degree in Graphic Design, Interactive Design, or related field
2+ years of experience designing UI/UX for games
1+ years of experience designing specialized UI/UX for virtual reality
Knowledge of Unity and Blender
Proficient in design tools such as Sketch, Figma, or Adobe Creative Suite
Excellent visual design skills with strong understanding of typography, layout, and color theory
Strong communication skills and ability to work collaboratively in cross-functional teams
Ability to manage multiple projects simultaneously and prioritize tasks
A passion for emerging technologies and a desire to push the boundaries of what's possible in VR UI/UX design
What´s in it for you
Enormously exciting, creative job with the opportunity to build and develop our games from sketch and be a part of their success from the very beginning
Market-driven remuneration and benefits based on showreel and experience
Plenty of autonomy, flexible working hours, and remote and on-site working option (Centrally located office in the heart of Munich with free drinks and snacks, after work events, and more)
Enormously steep learning curve ensuring your personal and professional growth
Part of a highly passionate, fun and cooperative team of international experts
Part of an exceptionally fast-growing company dedicated to team spirit and values
Please submit your resume, cover letter, and portfolio showcasing your UX/UI design work outlining your experience and qualifications for this exciting role. We process your personal data in accordance with our Privacy Policy for Applicants.
We're very much looking forward to hearing from you!
Um sich für diesen Job zu bewerben, sende deine Unterlagen per E-Mail an jobs@k5factory.com