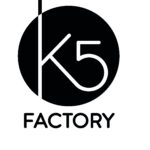 Webseite K5 Factory GmbH
K5 FACTORY IS LOOKING FOR A FREELANCE UI DESIGNER! (d/f/m)
Job Summary
We are looking for a passionate UI Designer to join us for a VR Game we're currently developing.
If you are passionate about creating unique and playful UI Designs for VR games and have a strong graphic design background, you could be the one.
●  The contract duration is up to 5 Months, starting a.s.a.p.
●  Remuneration is negotiable based on showreel and experience.
●  This job is for remote or onsite (Munich) work.
Responsibilities And Duties
●  Development of creative and innovative UI Designs for a VR game based on a briefing and style guide
●  Collaborate with the Art Director, UX Designer and Frontend Developers for further development
●  Develop designs based on predefined UX concepts and wireframes while challenging them for better readability and look and feel
●  Elaborate a consistent design language and behavior of UI elements for the whole game
●  Deliver and document designs in Figma
●  Collaborate closely with our production manager in time tracking.
Skills And Experience
●  Professional experience in UI Design and graphic design
●  Professional experience with Figma and component based UI design
●  Very good knowledge of the principles of design, typography and color.
●  Experience with game design
●  Structured, independent and reliable working
Bonus Qualifications
●  Experience with mobile games.
● Experience with Unity Engine
We're looking forward to hearing from you!
Um sich für diesen Job zu bewerben, sende deine Unterlagen per E-Mail an jobs@k5factory.com