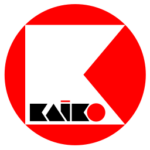 Webseite KAIKO GmbH
Responsibility
Work in a small team of dedicated professionals.
Support art teams (internal and outsourced) with technical knowledge.
Translate artists needs to coders for engine / workflow adjustments.
Create sample art assets to communicate specifications.
Edit engine material definitions.
Support code team in respect of interfacing with art creation packages (e.g. Substance Designer).
Qualifications
Experienced in 3d modelling
Experienced in texturing
Experienced in node based texture / material creation tools (e.g. Substance Designer)
Very good problem solving skills
Good technical understanding of normal map baking
Good communication skills (english a must)
Have at least one shipped title as technical artist, artist or graphics programmer
Script programming or C/C++ programming skills a big plus
Experience with HDR asset creation a plus
Experience with blender a plus
Location
On-site in our Frankfurt, Germany offices
We offer flexible working conditions including flexitime, 2 days remote work allowance, part-time contracts etc.
On KAIKO GmbH:
KAIKO GmbH is a small but experienced video game developer.
With more than 30 years of game development experience, the founders still work hands on in the development of our titles.
We have a friendly work environment, work sane hours and allow everbody to leave their mark in our products.
As a company we always strive for competence and reliability and keep ourselves from corporate bullshit or buzzwording.
In 2021 we joined the THQ Nordic Group to work with their talented people and amazing franchises.
How to apply :
Send your CV, resume and work samples via email to jobs@kaikogames.com