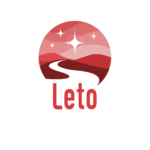 Webseite Leto Games UG
We are Leto Games, a full Remote company based in Memmingen, Germany. We are a team of young gaming enthusiasts who strive to build the best Merge2-Game
Our culture
Emotions and development. These are the two pillars of our culture.
We believe in the positive power of emotions. Positive emotions mean
happiness and vitality for everyone. With our products, we want to give millions of
give emotions to millions of people. And we love games. That's why we develop
emotional mobile games to give millions of people a little bit of happiness.
We love it when something grows, when something evolves. We want,
our company and every employee to evolve constantly and quickly.
evolve. To do that, we have a culture of transparency, open
feedback, deep work and continuing education. Everyone says openly what they think
and feels, and everyone gives feedback on their own development and performance.
We want to get a little better every day. Everyone gets access to almost
to almost all information in the company. And everyone gets fixed times for
Continuing education.
Leto Games is a young and highly motivated studio. We are passionate about our work
passionate about our work, we love games and have set out to create something great.
create something great. For this we give a lot of our energy, commitment and love.
If making a big contribution, taking responsibility and making a big impact appeals to you, you are the right person.
responsibility and to make a big impact, you have come to the right place.
address. We look forward to receiving your application.
Your job
You are the only graphic designer in the team, which means you are responsible for all graphics for our mobile games. At the moment we are only focusing on one game, but you should know different styles or learn new styles quickly.
Together with the team you will work on high quality mobile games and on new game ideas. At the moment we are focused on casual puzzle games, this is the style you should be able to play this style. We start every morning at 8.15 a.m. together with a short meeting.
There are already first graphics. Based on this style you will create further graphics.
Your tasks
– Creation of high-quality 2D illustrations
– Creation of high quality 2D characters
– Analysis of styles from other games
– Creation of game user interface designs (buttons, icons, etc.)
Requirements
– Flexible Art Style
– Experience in creating 2D game assets
– Adobe Photoshop skills
– Strong portfolio
– Motivation and passion for games
Desirable
– Experience in the gaming industry
– Experience in creating marketing materials
– Experience with 3D assets and simple 3D animation
– Love for casual puzzle games
– Experience with AI as support
– Experience with Unity as an artist
Um sich für diesen Job zu bewerben, sende deine Unterlagen per E-Mail an hello@leto.games