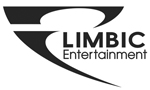 Webseite Limbic Entertainment GmbH
Your mission 
Limbic Entertainment is seeking a talented and experienced Level Designer for an unannounced Unreal Engine 5 project.
As a Level Designer you have great passion for game development in all areas, especially in the use of game engine toolsets such as Unreal. You have already worked for several years in professional environments and shipped at least one title. You will have a strong ownership on various development steps related to level design.
Responsibilities:
Design layouts and environments that support and enhance the core gameplay of the game
Conceptualize, prototype, build, decorate, script, and optimize levels for the game
Define mission flow for levels that are part of a campaign
Implementing the mission in script while adhering to all technical and design requirements
Collaborate with team members to create interesting and engaging gameplay scenarios within the established game design guidelines
Contribute to workshops and brainstorming sessions to help define features and workflows as well as dealing with technical issues
Your profile:
Avid gamer with knowledge and understanding of various game genres and game types
Strong knowledge of Game/Level Design fundamentals: floorplans, player guidance, difficulty, balancing, pacing, interactivity, accessibility, etc.
Ability to take direction and accept critical review of your work
Ability to work well independently and within a team
One or more published titles in a level design capacity
2+ years of industry experience in a level design capacity
Willing to relocate to the area around Frankfurt am Main, Germany
Fluent in written and spoken English
Previous experience with the Unreal Editor is a plus
Previous experience working on or playing strategy and city-builder games is a plus
EU citizen or a valid working permit for Germany is required
Why Limbic?
MAKE AN IMPACT
You take responsibility and ownership of key aspects that impact the development of games at one of the biggest studios in Germany. We develop high-quality software with professionalism and commitment. We are not perfect but we are constantly improving!
GROWTH OPPORTUNITIES
Here you can learn from the best as well as become the best! We support your individual and professional growth and ambitions by offering online courses, GDC vault, events for knowledge transfer and mentorships.
FAMILY FEELING
You work in close department collaborations with an open feedback culture. Take part in our weekly social events (games, sports, food, barbeques and even more games). Enjoy free drinks, snacks and our fancy coffee machine while you make your colleagues friends.
WORK-LIFE-BALANCE
We want our colleagues to stay at Limbic and offer social benefits as well as a competitive salary. As we have 20 years of experience, always 2+ projects and organic teams, you will have a secure job. Located near Frankfurt, the area has a lot to offer in your free time.
Additional Information
We are processing applications during the current Coronavirus pandemic and are adjusting interview and hiring processes to the latest public health situation and recommendations. The interview and job entry can be fully remote until the situation allows to work on-site again.
About us
We make games because we love games.
Working in the games industry is our passion, because we want to create impressive and fascinating games.
Limbic Entertainment aims to provide a fair and collaborative working atmosphere. Our flat hierarchies make it easy for everyone to contribute their own ideas and to achieve their professional ambitions. We acknowledge proficiency and offer chances.
We want our employees to broaden their horizons. Playing other games in order to analyse how they work, discussing game design, watching colleagues building levels, talking to coders about the complexity of a fight system – all of this is not only possible, but actively encouraged.
Good planning is important to us and we work hand in hand in order to meet our deadlines. While we love our jobs, we also love to play. There are organized network gaming events at our office from time to time, as well as Magic the Gathering and tabletop sessions. Some of us also like to cook our lunch together, our company breakfasts and lunch break barbecues are legendary.
We are looking for people who love games just like we do. We want people for our team who like challenges and enjoy being creative. We want our team members to share our philosophy and identify with our company. If you think making games is more than "just a job", then you might be just the right person to join us!