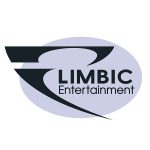 Webseite Limbic Entertainment GmbH
Senior Programmer (m/f/d)
Full-time, on-site
Limbic Entertainment is seeking a talented and experienced Senior Programmer (f/m/d) to join our team.
As a Senior Programmer you have great passion for game development. You have already worked for several years in professional environments and shipped several products. With this know-how you will be a key player in our agile setup and a central spokesperson for the team. You will have a strong ownership on game development steps and will be a main contact person for leads and management.
Your tasks will include:
Planning and implementing gameplay functionalities
Working on and contributing to our Unreal Engine version
Improving and controlling the game performance
Creating and estimating tasks and user stories
Maintaining the product and providing bug fixes
Evaluating new technologies and plugins
Being the main contact person for other programmers providing support and training
Communicating with and supporting other departments
Requirements:
Several years of experience in game development, preferably PC/Console games
Several released products
Professional experience with Unreal Engine is a plus
Advanced C++ skills and well acquainted with Visual Studio
Familiar with CPU and GPU performance analysis tools eg. PIX, UE4 Profiler, NSight, Intel Frame Analyzer
Experienced in development environments, standards and technologies such as OOP, Design Patterns, Test Driven Development, UML, etc.
Deep comprehension of code and data optimization to improve performance and memory usage
Quick familiarization with big code bases and maintenance of third party code
A problem solver with a positive attitude towards complex problems
High affinity to games, internet and emerging technologies
Fluent in English
EU citizenship or a valid working permit for Germany is a plus
Why working at Limbic?
MAKE AN IMPACT
You take responsibility and ownership of key aspects that impact the development of games at one of the biggest studios in Germany. We develop high-quality software with professionalism and commitment. We are not perfect but we are constantly improving!
GROWTH OPPORTUNITIES
Here you can learn from the best as well as become the best! We support your individual and professional growth and ambitions by offering online courses, GDC vault, events for knowledge transfer and mentorships.
FAMILY FEELING
You work in close department collaborations with an open feedback culture. Take part in our weekly social events (games, sports, food, barbeques and even more games). Enjoy free drinks, snacks and our fancy coffee machine while you make your colleagues friends.
WORK-LIFE-BALANCE 
We want our colleagues to stay at Limbic and offer social benefits as well as a competitive salary. As we have 19 years of experience, always 2+ projects and organic teams, you will have a secure job. Located near Frankfurt, the area has a lot to offer in your free time.
What people love most about Limbic is "the friendly, inviting and international atmosphere, my team and after-work activities such as MTG or bowling events"
Please send your full CV and cover email to:
Loren Kakuschky
applications@limbic-entertainment.de