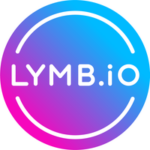 Webseite LYMB.iO
We are a startup in the eSports industry and develop interactive sports walls with which we want to motivate people to healthy exercise. We are looking for you to join our growing team.
Our game department has grown to five developers, but – as you can see on our website – the visual appearance of our games leaves room for many improvements. That's where you come in! We're not fixated on the medium – 2D art, effects, shaders, or 3D – but we are dedicated to improving our visuals within the capabilities of integrated graphic cards.
Your tasks
Work on arcade and sports games for MultiBall / LYMB ONE / interactiveSQUASH.
Reimagine and develop visual designs for existing and upcoming games.
Produce high-quality art assets (2D, 3D, UX/FX) compatible with low-end hardware.
Test and refine your creations in our showroom.
Your profile
Excellent skills in 2D art, and/or 3D art, and/or UX/FX art.
Ability to create visually stunning and consistent art tailored to our platform.
Strong design instincts.
Efficient, structured working style.
Ability to work in and contribute to a collaborative environment.
Fluent in English. German if possible.
Furthermore, it would be an advantage if you can implement your assets directly in Unity and have knowledge of Unity's shake graph. You should have a good sense of game design, fun and innovative gameplay, and a passion for motion games.
Our offer
Our game devs do not crunch, get paid a competitive salary with 26 days vacation and are flexible to work some days from home. Become part of our growth story in a highly motivated startup team. Our beautiful, urban office is located in the heart of Munich in the middle of the English Garden. We offer you personal development opportunities and an attractive benefit package (free drinks & coffee, modern equipment, team events, employee discounts, …).
About LYMB.iO
We make sports as easy as gaming. We use specially developed and patented technologies and games to actively shape the future of sport. We want sports to be fun and get people moving. For our mission we develop, produce and sell interactive sports systems worldwide. We see ourselves as innovators and first movers in a new industry and want to contribute to a healthy lifestyle.
Feel free to omit personal information such as name, age, gender, and picture from your application materials.