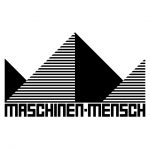 Webseite Maschinen-Mensch UG
Hello! We're Maschinen-Mensch, an independent game studio founded in 2014 in Berlin, Germany. We made Curious Expedition 1 & 2 and Codecks.
Are you a VFX enthusiast ready to make a mark on our team? We're on the lookout for a skilled VFX artist to join us and help shape the visuals of our new IP, a game set in imaginative caves of an alien world. This will be a cooperative multiplayer game made with Unreal Engine 5. You will be part of a small, agile team in a creative environment where you have the chance to make a big impact. The style we're working with is stylized with a realistic touch, using the nice light and surface definition that comes easily with UE5 while making it readable from our side scroller camera view.
Your responsibilities
Create VFX: Design and develop great looking VFX such as particle effects, environmental effects, character abilities, and more, that enhance the overall gameplay experience and align with the game's art style and narrative.
Collaboration: Work closely with the art director, game designers, and other team members to understand the artistic vision and gameplay requirements, ensuring that the VFX contributes effectively to the game's atmosphere and mechanics.
Optimization: Optimize VFX for performance ensuring that effects run smoothly across a variety of platforms and hardware configurations. Continuously test and iterate VFX to identify and fix any bugs, visual inconsistencies, or performance issues that may arise during development.
Engine Integration: Implement VFX within the Unreal Engine, utilizing the engine's particle system and other tools to bring effects to life. Troubleshoot any technical challenges that arise during integration.
Asset Creation: Create VFX assets, textures, shaders, and materials that align with the project's artistic direction while adhering to technical constraints and production deadlines.
Stay Updated: Keep up-to-date with the latest industry trends, tools, and techniques related to VFX creation and Unreal Engine advancements to bring innovative and cutting-edge visuals to the game.
Requirements
Living in or willing to relocate to Germany
Proven experience in creating and implementing VFX for video games, with a portfolio showcasing your contributions to game projects
Strong knowledge of Niagara and Unreal Engine 5
Strong understanding of real time rendering techniques as well as a strong art foundation including an understanding of composition, form, silhouette, color and light theory
Familiarity with industry-standard tools used for VFX creation and a 3D package, preferable Blender
Good communication skills and the ability to work well within a team
Experience working with version control
Fluent in English
Nice to have
Experience with Houdini
Experience with Blueprint
What we offer
A relaxed, family-friendly working environment
Being part of a small, diverse, international team
Competitive salary
25 days paid yearly vacation
The opportunity to work on a brand new game from an early stage
Working remotely is possible only from Germany. If you're based in Berlin (or willing to relocate) that's definitely a plus.
We particularly encourage applications from women, people with disabilities, people of colour, and other groups that are underrepresented throughout the game industry.
Earliest start date: September 2023
If you are interested in working with us, you can apply only through the application form on our job page.