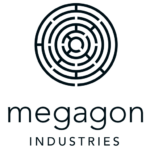 Webseite Megagon Industries GmbH
We're looking for a Level Artist/3D Artist to work on an unannounced project with a similar art style as our previous game Lonely Mountains: Downhill. Your primary responsibility will be to decorate environments in Unity, create 3D environment props in Blender, and prepare visual ideas for upcoming levels. You will work closely together with our level designers and the art director to establish a consistent art language inspired by Lonely Mountains: Downhill.
Responsibilities
Decorate memorable and beautiful landscapes, tell stories through the environment, and support the level design.
Create new low-poly 3D assets in Blender, integrate them into Unity, and take care of asset consistency.
Requirements
Solid understanding of working with a modern 3D engine and level editor. Unity experience is preferred but experience in another engine (Unreal, Frostbyte, etc) is also fine if you're willing to learn our Unity workflow.
Good 3D modeling skills in Blender.
Good aesthetic understanding (composition, visual guidance, light, colors, shapes,)
Be able to adapt to existing workflows and learn new tools.
Good verbal and written communication skills in English.
You're good at self-managing your tasks and responsibilities.
Happy to work in a low-poly and stylized art style.
Bonus Points
2D environment concepting skills.
Experience or interest in creating visual effects (Particles, Shader)
Working knowledge of version control software (Git).
You're familiar with Lonely Mountains: Downhill's existing art style and level design.
Experience
Junior/Regular Level: At least one finished university/self-taught/commercial game or prototype where you were responsible for decorating the game's environment and creating 3D assets.
Portfolio Requirements
In order to apply we would love to see a portfolio showing:
3D environment props you created (with wireframes showing your topology)
At least one complete 3D environment scene (with wireframes showing your topology)
At least one finished game/prototype/student project you worked on (please make it clear what you personally contributed to the project).
Employment Details
Full-time
Remote or on-site (You must be located in Germany, preferably Berlin)
Start: ASAP
Benefits
Work in a small, experienced team with complete creative autonomy.
Work on games with a non-toxic and loving community.
Flexible working hours. You can work from home or in our co-working space or both.
Public transportation ticket.
Be part of Saftladen – the biggest indie game dev collective in Germany.
Please send your CV, portfolio, and salary expectations to
jobs@megagonindustries.com