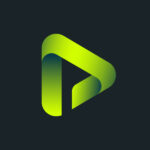 Webseite PLAION GmbH
PLAION – Munich
PLAION (formerly known as Koch Media) is an international media company with more than 2000 employees worldwide. As a leading and independent producer and marketer of digital entertainment products in Europe, the USA, Australia and Japan, our business areas include the production of films and games, the purchase and sale of film license rights, the distribution of digital media products and games publishing under the Deep Silver, Prime Matter, Ravenscourt, Vertigo and Milestone game labels.
We are currently seeking a talented and motivated (Senior) Product Manager Games (m/f/d) to oversee and manage a wide variety of games from initiation, throughout release andpost launch. You will have the chance to collaborate with stakeholders around the world and acrossdifferent departments throughout the organization. As you are the first point of contact for ourinternational co-publishing and distribution partners, you will lead the communication from thepublisher side.
Your Tasks
Collaborate with our international teams in game development, PR, marketing and sales.
Organize the necessary assets for the physical and digital release of the games.
Conduct the necessary age rating processes.
Coordinate the platform owner approvals of projects and concepts.
Evaluate product milestones and provide regular feedback to the development team.
Plan and monitor the product's schedule on the Publisher side.
Coordinate the Publishing service teams in the preparation of Milestone deliveries andsubmissions.
Be responsible for comprehensive project management until the successful game release in Europe, America and Asia.
Champion the product on the publishing side ensuring that all key stakeholders are keptinformed and aligned.
Your Profile
Several years of experience in game release management / project management
Passionate about Games & Entertainment
Knowledge of the international developer and publisher scene
Excellent communication, organizational, problem solving & decision-making capabilities
Fluent verbal and written communications skills in English
Proven ability to meet deadlines under pressure
A strong ability to prioritize incoming work and shift efforts based on quickly changing priorities
Structured and organized way of working
Able to work solo – and as part of a team – with a range of stakeholders across the globe
Familiarity with gaming platforms (e.g. Steam, Epic, Microsoft, Sony, Nintendo)
What we offer
Employment in one of the most exciting industries in the world: the film and games industry
Partnership-oriented working atmosphere in a modern and broad-based media company
Wide range of training and development opportunities as part of our PLAION Academy
Company benefits such as employee events, fitness cooperation with Urban Sports, bicycle leasing, flexible working hours, 30 days vacation, company pension plan, free drinks, fresh fruit, etc.
Opportunity to share your passion for movies and games with colleagues
Do you want to be part of our success story? We look forward to receiving your application!
The more comprehensive your documents are to us, the better we can get a picture of you. You should upload at least one cover letter and your CV. Please prefer to use our online application form. If you have any further questions, please send an e-mail to jobs@plaion.com.
PLAION GmbH – Lochhamer Str. 9 – 82152 Planegg/Munich – www.plaion.de