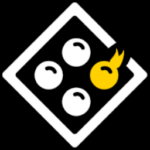 Webseite Screen Juice Interactive GmbH
3D Environment Artist (F/M/D)
Full-Time Employment // Remote within Germany
Level: All levels can apply
At Screen Juice, we champion action packed gameplay experiences and intriguing systems that always put the player first.
As part of our team, you will be responsible for the implementation of stunning environments, and the creation of key game assets for Morbid Metal, a dark sci-fi, hack 'n' slash action-roguelite, in which players can shapeshift between unique characters to slaughter enemies with powerful combos.
For our studio's first project and beyond, we are looking for an experienced 3D artist to join us as a long term part of our core team, partaking in the studio's inception and helping us deliver outstanding experiences to players for years to come. You will be able to take matters into your own hands and have ownership over Morbid Metal's environments, enabling you to drive the game's visual identity forward and incorporate your own creativity.
[Your Responsibilities]
Implementing entire levels using concept art, blockouts and game assets designed to support gameplay, outstanding visuals and storytelling
Scene management, asset integration and performance optimization
Design, prototype and implement stunning game worlds and environments
Creation of high-quality locations and environmental storytelling by creating outdoor and indoor modular/unique structures
Full game asset pipeline creation of key set pieces
Adjust and implement existing assets
Work directly with other disciplines: brainstorm, pitch ideas, receive and provide feedback, iterate upon concepts and designs
[Your skills]
Required
Extensive experience working with Unity or Unreal Engine (experience with Unity is preferred but not required; experience with Unity HDRP is a further plus)
Solid understanding of industry standard 3D modeling packages as well as texture & material creation workflows
Skills in creating full pipeline 3D game assets
Understanding and skills in lighting
Strong ability to tell stories through level art
Strong communication and interpersonal skills, including excellent feedback and problem solving skills to work closely with outsourcing and game designers
Ability to work autonomously and take responsibility for stunning game worlds in our small team
A positive attitude and motivation to create games that make players fall in love with them
Fluent in English
Bonus
Shader creation experience
Level Design experience
Experience working with outsourcing
[About Us]
Screen Juice is a new, incredibly passionate, independent studio based in Cologne, working remotely across Germany.
Founded in 2022 by Felix Schade, formerly working as a solo developer on Morbid Metal, and after securing funding from one of the industry's leading publishers, we are now looking to extend the core team and build a captivating experience for players who love bad-ass action and engaging experiences, just as we do ourselves.
We are just as passionate about our project as we are about the people creating it. Due to our small team, being part of Screen Juice comes with a lot of personal responsibility, freedom and short decision-making routes. And most importantly – A motivated team full of fellow gamers.
By partnering with one of the industry's leading publishers we unite fresh talent and innovative ideas, with invaluable experience and knowledge of industry veterans.
[What we offer]
Passionate fresh talent with the backing of invaluable experience of industry veterans
A motivated team, striving to create awesome games together with awesome people
Great team spirit
Team members are champions of their respective fields: ownership and responsibility for your work
Fully remote position within Germany with maximum flexibility
We are open for non German speaking team members; our company language is English with regular online team meetings
Occasional in-person meet-ups
[Apply Now]
If you are interested in being an important part of a passionate, new studio and you are a highly motivated team player that wants to make an impact on gamers worldwide, please apply directly here, or with an email to jobs@screen-juice.com, sending us your
CV
Portfolio ideally including examples of natural and realistic environments scenes,mood and lighting, environmental storytelling, sci-fi structures
any other documents you feel that help underlining your talents and background
If you have any questions regarding the position, Screen Juice or Morbid Metal, don't hesitate to reach out!