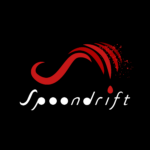 Webseite Spoondrift Games
Spoondrift Games is an indie developer that spins spooky stories to inspire adventure. Starting in November, we are developing the prototype of our first concept, Dead Letters – Leaving Lawton's Top. It is a coming-of-age story of a young adult who wants to leave their sleepy town behind but is being held back by monstrous manifestations of their fears. With stealth and puzzle elements, they will overcome their fears through gameplay based on actual coping mechanisms and pave their way forward on this surreal journey.
Scope of Work
Coordinate the development of a 3rd-person surreal adventure game:
Manage the development team & maintain the overall focus and vision of the project.
Establish, improve, and own all production-related processes within the project.
Collaborate with discipline leads and the product manager on creating an achievable, reliant and efficient project roadmap.
Create & maintain deliverables, schedules and manage risks in cooperation with leads.
Set and distribute tasks among the members of the project team.
Facilitate and improve effective communication within the team.
Collect new and exciting ideas and prioritise them together with leads.
Requirements
You'll fit right in if:
You have prior experience managing the development of games, apps or tech.
You have an agile approach to project management and are proficient in using the right tools (e.g. Jira, Asana, Miro, etc).
You know how to identify project metrics and are able to analyze them.
You are highly organized, driven and have excellent problem-solving skills.
You are emotionally intelligent and are able to deal effectively with conflict.
You can speak English fluently.
Bonus Points (not mandatory)
Would be cool if:
You also have experience in any other relevant field (coding, art, design, etc).
You enjoy participating in game design sessions.
You have experience with source control and Unreal Engine.
You like horror.
Spoondrift Games is a collaboration between indie game developers and creatives from the international horror genre. Our focus is on developing concept-heavy and narrative-centric stories with cross-media potential.
We are a new Germany-based studio that consists of people from all over the world.  We offer a flexible work schedule, value a healthy work-life balance and try to make sure every voice is heard. We work remotely most of the time, although meetups and co-working near Cologne is possible.
We're looking for a 20 hours/week student or part-time producer (f/m/d). As our prototype is funded by the Film- und Medienstiftung NRW, we're looking for candidates from within the region. If you fit the profile above, please reach out to jobs@spoondriftgames.com. If you don't but still think you'd fit in well, drop us a line anyway =)