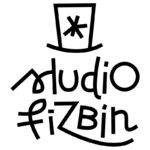 Webseite Studio Fizbin
Starting date: as it fits with the semester, usually around March/April and September/October each year.
Studio Fizbin is an award-winning independent studio from Germany, with offices in Berlin and Ludwigsburg. We make compelling and hand-crafted games since 2011. In 2021, we released "Minute of Islands" and "Say No! More" among other projects and released "The Inner World 1+2" before. Now, we are going forward on our biggest project yet and want you to join us.
You love implementing and providing fluid and reliable gameplay mechanics, working closely with the game design team to achieve an exciting game flow for your players?
If that sounds like you, send us your application!
Please note, that we as a company value diversity and want to strongly encourage people from marginalized groups to apply for positions at our studio. We strive to be an inclusive workplace for any gender identity, sexual orientation, ethnicity, religion, different ability and other walks of life.
Requirements:
current studies in areas like (media) informatics or similar degrees
comfortable with Unity and C#
comfortable with git
knowledge of object-oriented programming as well as design patterns
good written and verbal communication skills
fluid English is required, German is a plus
knowledge of agile project management methods is a plus
preferred working in Berlin or Ludwigsburg, remote work is possible though
Responsibilities:
work within the programming team as well as working independently on our current game "Project Kokidon"
work closely with game design department to implement game mechanics or other features
actively discuss and create feature-requests and taking part in scrum-based planning sessions
you'll help us to bring the game to life!
What we offer:
500€ monthly paid internship
flexible work hours (32h/week for everyone)
a strict no crunch policy and correct handling of overtime
flat company structures, valuing individual responsibilities and direct communication
<3 for indie games and strong community access via our two indie game collectives
a really bad-ass large-scale project to work on
To apply, please follow these instructions exactly:
Send us an email with the subject line "Internship Programming" to jobs@studio-fizbin.de.
Please include your resume in the body of the email, as well as links to your portfolio, and/or a link to any personal work.
Please also link to some code examples and explanations of it.
In this context feel free to exclude your name, age, gender and/or picture.
Please try not to include any file attachments.
Depending on your work examples we may request that qualifying applicants complete a small test.
Thanks a lot! Let's build something cool together.