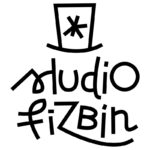 Webseite Studio Fizbin
Starting date: December 2022
Studio Fizbin is an award-winning independent studio from Germany, with offices in Berlin and Ludwigsburg. We make compelling and hand-crafted games since 2011. Last year, we released "Minute of Islands" and "Say No! More" among other projects and released "The Inner World 1+2" before. Now, we are going forward on our biggest project yet and want you to join us.
You love working in 3D spaces and creating rich and detailed worlds? Visual storytelling is nothing out of the ordinary for you? Seeing characters and creatures you modeled and rigged come to life brings you joy?
If that sounds like you, send us your application!
Please note, that we as a company value diversity and want to strongly encourage people from marginalized groups to apply for positions at our studio. We strive to be an inclusive workplace for any gender identity, sexual orientation, ethnicity, religion, different ability and other walks of life.
Requirements:
finished relevant design degree or equivalent
experience in working as a 3D generalist
credit on at least 1 shipped commercial title
fit and fast in Blender
affinity for hand painted textures and stylized graphics
fit with graphic design tools like Photoshop and/or Clip Studio Paint (Substance Painter is a plus)
fit in Unity
strong written and verbal, technical and non-technical communication skills
fluid English is required, German is a plus
knowledge of agile project management methods is a plus
required residency in Germany or willing to relocate to Germany before start of job
preferred working in Berlin or Ludwigsburg
Responsibilities:
responsible for modeling, rigging and sculpting of characters and creatures
creating isometric 2D/3D hybrid environment assets for an ever growing tool box
creating detailed environments using these environment assets
participate in developing new and improved asset pipelines and workflows
coordination with game director, art director and game artists
What we offer:
competitive pay
flexible work hours (32h/week for everyone)
full support for company pension (Betriebsrente)
yearly consulting from insurance partner
additional bonus programs and subsidies
a strict no crunch policy and correct handling of overtime
flat company structures, valuing individual responsibilities and direct communication
<3 for indie games and strong community access via our two indie game collectives
a really bad-ass large-scale project to work on
To apply, please follow these instructions exactly:
Send us an email with the subject line "Experienced 3D Generalist" to our Lead Artist Tim at  jobs@studio-fizbin.de.
Please include your resume in the body of the email, as well as links to your portfolio, and/or a link to any personal work.
In this context feel free to exclude your name, age, gender and/or picture.
Please try not to include any file attachments.
Depending on your work examples we may request that qualifying applicants complete a small test.
Thanks a lot! Let's build something cool together.