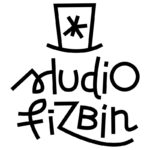 Webseite Studio Fizbin
Starting date: as soon as possible
Studio Fizbin is an award-winning independent studio from Germany, with offices in Berlin and Ludwigsburg. We make compelling and hand-crafted games since 2011. Last year, we released "Minute of Islands" and "Say No! More" among other projects and released "The Inner World 1+2" before. Now, we are going forward on our biggest project yet and want you to join us.
Our ideal Senior Character Concept Artist is a seasoned, empathetic professional and an excellent communicator. They have a profound understanding of the art pipeline within game development and are accustomed to agile, iterative production processes.
A deep fascination for visual design, creative problem-solving and a willingness to fail fast and often for the benefit of the team and project are a must for this position.
We are looking for a senior professional who has a genuine interest in efficient communication, contributing to a healthy team culture and creating a holistic visual identity our artists can understand and apply.
If that sounds like you, send us your application!
Please note, Studio Fizbin values diversity and want to strongly encourage people from marginalized groups to apply for positions at our studio. We strive to be an inclusive workplace for any gender identity, sexual orientation, ethnicity, religion, different ability and other walks of life.
Requirements
Required residency in Germany and own a German work permit, we unfortunately cannot offer relocation assistance at this stage
Strong ideation, brainstorming and documentation skills
Proficiency in Photoshop with strong art foundations: drawing and painting natural and industrial objects, perspective, colour theory, (prop/product) design, 2D into 3D translation
Profound understanding of human anatomy with advanced stylisation skills
Keen interest for visual storytelling, immersion and believable world building
Deep understanding of psychological, relatable character design
Strong time management and prioritisation skills, close communication with Production and Direction
Minimum three years of industry experience in game development or animation
Bonus
Proficiencies in Unity, Blender & After Effects
2D Animation skills for UI and VFX
Graphic design skills
German language skills
Based in Berlin or Ludwigsburg (remote work is otherwise great)
Responsibilities
Act as the prominent creative hand of our art team and establish the visual style and overall tone of our IP.
Together with our Art Director you will manage reference material and work in swift iterations throughout our visual development phase.
Create a narrative-driven cast, creatures, props and other high vision concept art as well as in-game 2D assets, illustrations and marketing material
Actively participate in our feature-based game development process via playtesting, kanban management and tight-knit, cross-departmental collaboration
Consistently improve your skills and keep tabs on state of the art industry techniques and tools
Evaluate competitive products, trial new software and engage with traditional art methods
Be a stylistic and creative role model for the art team, share knowledge and support our art direction
What we offer
flexible work hours (32h/week for everyone)
Flexible workplace locations (100% remote is fine) as well as developer community access via two different indie co-working spaces in Berlin and Ludwigsburg
full support for company pension (Betriebsrente)
yearly consulting from insurance partner
Additional bonus programs and subsidies
A strict no crunch policy and correct handling of overtime
Progressive and queer-friendly team
Flat company structures. We amplify individual voices and agency across projects, foster personal development and push for empathetic, transparent communication
A really bad-ass large-scale project to work on, a major original IP
Our application Process
1. Portfolio Screening
We first review all of your details with great care. If we see a potential fit we will send you an invitation to a video call or a test within four weeks time.
2. Potential Test
A test (limited to four working hours) isn't mandatory with us and may not happen at all, however if we feel the need to get a better idea of your process and problem-solving nature we might invite you to one.
3. Interview (Possible Test Review)
You will be sent an invitation to a video call with a team member and a department lead.
4. Offer
If we see a good fit you will receive a full job offer in writing with plenty of opportunities to chat contract specifics if necessary. If we don't feel confident about your application progress we will keep your application on file for future opportunities and encourage you to apply for open positions in the future.
Write us!
If you believe to be a good fit for us we would be honoured to receive your application! Please include:
[Job you are applying for] as your email subject line
Your resume in the body of the email
Links to your portfolio and any personal work, do not include any file attachments
Complete the questionnaire below and include it in the body of the e-mail
Application Questionnaire
We would appreciate brief yet reasonable answers to the following questions:
What is a sustainable work environment to you?
What project or feature are you particularly proud of? Please explain your contributions and responsibilities in a descriptive, non-technical fashion.
What are your major art influences?
Please state your salary expectations based on a 32h work week.
Please send your application to our Art Director Ruth Bosch to: jobs@studio-fizbin.de.
Thanks a lot! Let's create something meaningful together.