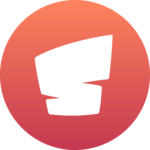 Webseite Sviper GmbH
Your mission
As a member of an independent, multidisciplinary functional team, you will ensure both the quality and functionality of developed features, review designs, and support your team in all aspects of day-to-day operations:
You proactively support your production team before, during and after the development of new features
You review new features or changes in every detail and are the final safety net
You oversee all parts of production, identify problems and can communicate opportunities for improvement
You know every detail of the product and can anticipate synergies or complication from planned changes
You help the other team members to achieve the best possible results
You take joint responsibility for the team results
Your profile
To work in our production teams, you need a passion for games as well as have an initial experience in game development
You see quality assurance as a proactive and timely help for the team and not as a downstream entity
You have previous experience with multiple projects and understand the production process
You like to communicate and are not afraid to give and receive constructive feedback
You think in a structured way and can organize yourself well
You have an eye for detail and are not afraid of new technologies and programs
You can keep track of many different topics
Why us?
Hybrid working model – You are completely flexible. Whether you work from home or in the office – it's up to you!
Flexible working hours – We trust you to organise your 40 working hours how ever it fits best for you.
Flat hierarchy – Our recipe for fast decision-making and result orientation.
Relocation assistance – We will help you to relocate to Hamburg with things like apartment searching, movement and visa support.
Sustainability – We care for the environment. We use renewable energy from "Hamburg Energie Ökostrom". We use recycled material wherever possible for office supplies. The office fruits are from local providers.
Food & Drinks – We offer office fruits and drinks to contribute to your healthy nutrition and well-being.
Team events – You are invited to participate in regular team events like laser tag, dragonboat, cooking, board game evenings and joint breakfasts!
Great benefits:
28 days of vacation (+ Christmas Eve & New Year's Eve)
A public transportation ticket (Deutschlandticket) paid for by us
A bike (Job Rad) on top of your salary
A contribution to your Urban Sports membership
We offer a company pension scheme (BAV)
A company insurance against long-term disability (BU)
About us
Enthusiasm for games meets enthusiasm for digital products.
Sviper is a truly agile, full-stack game development studio that pushes games beyond their core loop. For us, games are more than the finest form of entertainment. They are technical marvels, magnificent art, intricate economies, lively communities, venues for self-expression, and exciting commercial items. All aspects of game development challenge our creativity, flexibility, and solution-orientation every day.
Either for our own original IPs or in cooperation with the greatest partners in the industry, Sviper constantly strives to innovate. We push the boundaries of free-to-play as well as explore the thrilling challenges and opportunities of web3 for the gaming ecosystem.
We embrace a no-politics, short-meetings, low-hierarchy work environment because we believe in our teams' ability to provide the greatest results possible if they are empowered to do so. Our team members are responsible for tasks, not departments. They are expected to be proactive.
Sviper was founded in 2016 by industry veterans and backed by renowned investors like Rocket Internet, MTG, and well-connected business angels. Sviper is operating from Hamburg, Germany, and is managed by Ole Schaper and Mark Buchholz