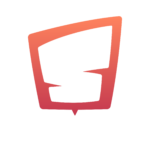 Webseite Sviper GmbH
We are looking for a passionate and creative UI/UX Artist to join our experienced, agile and interdisciplinary production team. Work with us and our high profile partners on fun, high quality mobile games. Our mission is to deliver games that everyone enjoys, to millions of players all around the world.
If you like to participate in a dynamic feedback culture, if you are thinking in features instead of tasks, if you are interested in learning new things beyond your own profession: This is the right job for you!
Your mission
Create concepts and prototypes of UX/UI flows
Make difficult functionalities usable for players and creators
Implement your design in the Unity game engine
Share knowledge, help and mentor colleagues
Proactively taking initiative to solve issues
Your profile
You are skilled in designing user experiences for mobile devices
You can implement your design in the Unity game engine
You don't shy away from different styles
You enjoy working closely and iteratively with concepts and visual ideas.
You are familiar with developing games
You know the challenges of mobile platforms
You can take on responsibility
You like to work in a small senior team
You want to be involved and give feedback on every aspect of the game you are working on
You are not afraid to get into new tech/tools if needed