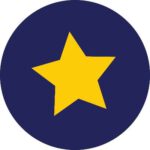 Webseite Telescope Game Studios
Job Description
We're building our studio and are looking for an Unreal Engine and/or C++ Programmer to join our team. As the Unreal Programmer, you will develop all in-house technology. Since you're starting out as the only programmer, we have to be able to rely on your experience with C++ and Unreal. Together with the Lead Designer, you define and implement the design pipelines and directly implement gameplay ideas into the project.  You like prototyping new ideas, but are also able to write structured and commented code to ensure the stability of our games on a variety of (next-gen) platforms and PC. The ideal candidate has worked on many different aspects of game development ranging from, the three Cs (character, controls, camera), character gameplay, to physics, UI, AI, etc.
About the game
THE LAST WHALE SINGER is a rhythm-action game with cinematic story sequences for PC and next-gen consoles. Players assume the role of a majestic humpback whale with magical singing abilities who has to dive and chant his way through breathtaking oceanic landscapes to save the world from the ominous Leviathan with the powers of his song. And the player's movements conduct the music!
Your tasks
Build & take ownership for the code architecture of our projects
Prototype and develop new gameplay features and systems in both blueprints and C++
Contribute technical and creative input  towards design, art and sound departments and establish their pipelines and tools with them
Document systems and workflows
Bug tracking & performance optimization where needed
Own the game design and experience of the prototype
Your qualifications:
EU citizenship or EU work permit
1-3+ years experience in the industry as a Programmer in Unreal Engine
Strong communication and collaboration skills
Extensive knowledge of design patterns, algorithms, and data structures
Fluent in English
Bonus Points:
Shipped at least one commercial game
Experience with rhythm games
Experience with performance analysis and code optimisation
Leadership experience
Familiarity with agile/iterative prototyping
What we offer:
Salary Range according to qualifications: €40,000 – €50.000
Included Job Public Transport Ticket (live in Berlin, work in Brandenburg)
On-site work studio culture with flexible work-from-home days
Unreal Engine training through Epic Games
A small, highly creative and driven team, which means you can really make an impact on the direction this ship takes, as well as on our future projects
We highly cherish passion, but we value work-life balance and an ego-free environment even more, and are convinced that these factors have a hugely positive effect on health, happiness, the collaborative spirit and productivity
An LGBTQIA+ friendly company and inclusive team in which all employees are valued
Lots of opportunities for interdisciplinary exchange through our Unreal Pipeline which enables us to exchange assets, animations and more with our Animation Studios
Opportunities to look behind the curtain of the film animation industry and possibly grow into it in the future
Application
If you can see yourself working with us, please don't hesitate to apply, even if you don't fit all the requirements! We want to work with diverse personalities, not checklists.
Please send us:
A CV
Earliest start date
Other things (cover letter, portfolio, etc) optional
Send your application to apply@telescopegames.com. Applications are welcome for as long as this Job Offer is online.
About Telescope Game Studios
Telescope Game Studios are a part of a trail-blazing studio group run by passionate storytellers. Utilizing cutting-edge real-time tech, we create interwoven story universes for global audiences. Our narratives span across animated films, series, games and immersive experiences with heart and soul.
Our two animation and game studios are powered by a proprietary process and Unreal Engine production pipeline and have been awarded with two MegaGrants by Epic Games, as well as an innovation grant by the European Union.
We stand for equality, diversity and inclusion – in our projects and our team. By integrating green workflows, a no-crunch policy and remote work capabilities, we provide a sustainable, inspiring environment for creators.