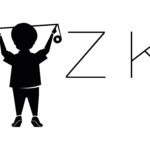 Webseite Trotzkind
Trotzkind is a VR game studio based in Berlin. For our upcoming single-player VR game, we are looking for an experienced Game Audio Designer to join our team. This is an in-office position.
As a Audio Designer, you will drive the creative and technical aspects of our project's audio design, including asset creation, research and implementation, ensuring high-quality audio experiences.
You are an agile worker, able to work autonomously and under pressure, presenting work on a regular basis and implementing feedback to ensure  memorable and immersive audio experiences for our game.
If you are a talented and experienced audio professional and a passion for games, we want to hear from you!
Responsibilities
Provide a strong creative vision that enhances gameplay and immersion.
Research, record and edit high quality SFX for all aspects of the game.
Implement high quality audio assets into the Unity game engine autonomously.
Coordinate closely with other departments (art, design, narrative, etc.) to support the audio vision across disciplines.
Manage and maintain the organisation and structure of audio assets in the project.
Troubleshoot and debug sound design content.
Requirements
Have a degree in Audio Engineering, Production, or equivalent work experience in a related field.
Must have knowledge of the Unity game engine and have the ability to read C# code language.
Understanding of game development processes and workflows, allowing effective collaboration across departments.
Nice to have
Have experience in recording and mastering dialogue as well as sound.
Have experience with composing and editing music.
Have experience with spacial audio and VR.
Um sich für diesen Job zu bewerben, sende deine Unterlagen per E-Mail an sven@trotzkind.com