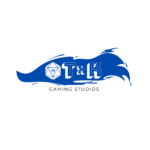 Webseite TxK Gaming Studios GmbH
"Dungeon Full Dive" is Kickstarters' most successful VR game project of all time and it's being developed by TxK Gaming Studios, a german startup based in Düsseldorf. With DFD, we revolutionize the way fantasy RPGs and virtual tabletop is played.
We are looking for an experienced and motivated person to lead our marketing campaign for our flagship title.
Your tasks:
Define and execute the marketing strategy to create brand awareness and generate traffic and installations including PR, events, promotion and partnership programs, social marketing actions, traffic acquisition recommendations, etc.
Lead our Marketing Campaign (Google Ads, Facebook ads, etc.)
Identify the game's target audience, positioning, values, and selling points
Create guidelines for engaging text videos and image content for our Website (Blog Posts, Community Updates) as well as Social Media Channels (Instagram, Reddit, TikTok, etc.).
Manage our large community on our various Social Media Channels
Cooperate with our Influencer Network and scout for potential new partners
Your profile
3+ years of working experience in the Marketing Industry and/or creative agency, with at least one launch or campaign for a brand
Experienced with ambitious marketing plans.
Excellent marketing judgement and strong marketing strategy
Experienced with the gaming industry as well as the tabletop market (Dungeons and Dragons)
Experienced with Digital Marketing Campaign (Google Ads, Facebook Ads, etc.)
xceptional organization, communication, and management skills
Excellent written and oral English communication skills
Benefits
Flexible working hours
Creative and challenging work
A fun and lively work environment in an energetic gaming company
Monthly mobility budget: job ticket, parking tickets, etc. paid for if needed