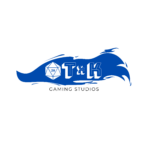 Webseite TxK Gaming Studios GmbH
"Dungeon Full Dive" is Kickstarters' most successful VR game project of all time and it's being developed by TxK Gaming Studios, a young german startup based in Düsseldorf. Set in a world full of magic and adventures, with DFD, we want to revolutionize the way fantasy RPGs and virtual tabletop is played.
We are looking for a talented and motivated person to assist us with our 3D asset creation
Tasks
Depending on your preferences focus on character or environment assets:
Work on creating stylized hero assets using the high to low poly workflow
Work on stylized, modular, characters using the high to low poly workflow
Work on stylized environment assets using the trimsheet workflow
Work together with the whole art team to review and give feedback for existing assets, ensuring and adjusting assets for a coherent art style
Requirements
Experienced with the stylized art style
Very experienced with modeling and sculpting (Maya/Blender/3DS Max/Zbrush)
Experienced with texturing (Substance Painter / 3D Coat / etc.)
Currently enrolled for either a bachelor's or master's degree
Fluent in either English or German
Optional
Experience with VR development
Experienced with Unity 3D
Benefits
Flexible working hours
Flat hierarchies
A fun and lively work environment in an energetic gaming company
Monthly mobility Budget: Job ticket, parking tickets, etc. paid for if needed
Creative and challenging work
What to send our way?
Your CV, highlighting your education, experience, and skills
A cover letter including your preferred starting date and why you would like to join us
A portfolio with a breakdown of your best and most fitting work – seriously, show us your process and why you are a great fit! (attach work samples or send us a link to your personal website or online portfolio)