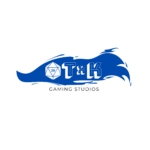 Webseite TxK Gaming Studios GmbH
"Dungeon Full Dive" is Kickstarters' most successful VR game project of all time and it's being developed by TxK Gaming Studios, a German startup based in Dusseldorf. Set in a world full of magic and adventures, with DFD, we want to revolutionize the way fantasy RPGs and virtual tabletop is played.
We are looking for a talented and motivated person to assist us with the game design for Dungeon Full Dive. From conception to implementation and polishing UX, you take part in creating, iterating, and fine-tuning designs that are engaging and fun.
Tasks
Bring your favorite tabletop features into DFD
Brainstorm with the development and game design team to bring unique features to DFD
Work closely with the team to ensure that the design specifications meet the quality expectations of the project.
Concept UX-friendly gameplay features that work both in VR as well as on PC
Work on simplifying the inputs and improving the UX for various features in DFD
Assist our game designers to establish effective and clear communication with the dev team working on the features of the game
Evaluate player feedback, data and community sentiment to improve features.
Qualifications
Solid theoretical and practical Game Design knowledge
Very good understanding of UX
Intense creativity, a passion to innovate, and the drive to go beyond what is directly asked of you
Self-motivated and fast learning
Good communication, documentation, and organizational skills
Fluent in English, both verbally and written
Currently enrolled for either a bachelor's or master's degree
Your Profile
You have 2+ years of experience playing tabletop RPGs (DnD 5e) as a Gamemaster and/or Player
You have 1+ years of experience playing/designing VR Games
You have completed or are working on your bachelor's degree with a focus on game design
Otherwise, you have experience within the game design or other relevant experience
Passion for games and games services
Up-to-date with the current trends in games (especially RPG games and VR)
Basic knowledge of scripting/coding is a plus
What do we offer?
Flexible working hours
Flat hierarchies
A fun and lively work environment in an energetic gaming company and a nice office in Düsseldorf
Monthly mobility Budget: Job ticket, parking tickets, etc. paid partially for if needed
Creative and challenging work
What to send our way?
Your CV, highlighting your education, experience, and skills
A cover letter including your preferred starting date and why you would like to join us
A portfolio with a breakdown of your best and most fitting work – seriously, show us your process and why you are a great fit! (Attach work samples or send us a link to your personal website or online portfolio)