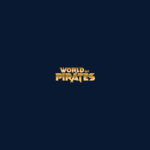 Webseite Zartu Games UG
Game designers to work on World of Pirates will need analytical skills, player insight, and creativity help craft in- and out-of-game experiences. World of Pirates is a turn-based NFT card game that empowers its gamers to help our planet through gaming.
You will collaborate with devs and work with tools to create and polish player-focused designs. Being part of a startup other challenges will arise for you.
As part of the World of Pirates (WoP) crew, you will be responsible for building the game's champions, traits, and abilities for players to enjoy and master and you will have the opportunity to create fresh and exciting new game modes and designs.
Responsibilities
Identify major new opportunities for the whole product and validate them
Integrate impact goals into our game in a creative way
Collaborate with the WoP team to improve the game experience across many releases.
Create clear design documentation that can be evaluated and implemented by non-designers
Advocate for the gameplay, content, and systems that will continuously improve the player experience.
Build champion and trait content for WoP sets, with opportunities to contribute to create a new game experience for the players.
Qualifications
Experience designing mobile games
4+ years of experience in professional game design
Practice giving detailed mentorship and feedback to other in the team
Deep familiarity with the auto-battler, roguelike & TCG genres
Excellent verbal and written communication skills (german & english)
Using designer tools & more (Atlassian Stack, Figma, Photoshop or alternatives)
(++) Working with impact & sustainability games and frameworks
For this role, you'll have to be registered in NRW, Germany and be able to travel from time to time to Solingen.
You care about the environment and you want to integrate that in a game, then this is the place to be!
You'll find success in this job if you are capable of self-organizing yourself and you are self-driven & motivated to achieve our goals together. We will look at your past experience & studies, we also look for dedicated people with a personal relationship with games.
If you are a gamer at your core, you care about other players' experiences and you have empathy for other players, this is the role for you.
Our Perks:
flexible hours
remote work from anywhere (but for this job you have to be registered in NRW, Germany)
German standard work package perks